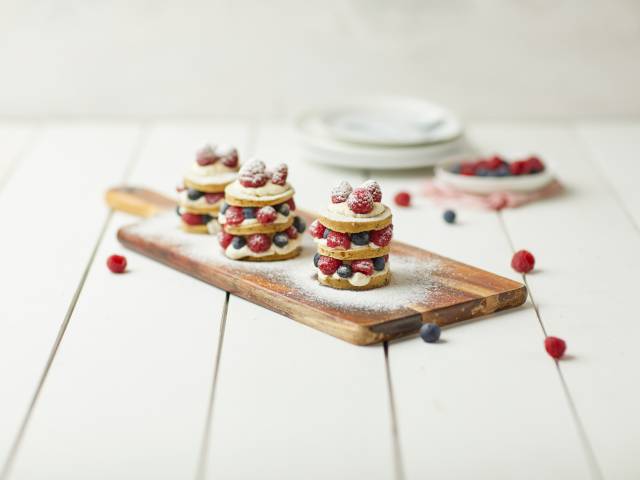 Low Carb Miniberry Pancake Stacks
Serves 8

Ingredients
● 1 Shaker Bottle of Lakanto Low Carb Protein Pancake Mix
● ½ cup of whipped cream or vanilla yoghurt
● 1 punnet raspberries
● 1 punnet blueberries
● ¼ cup Lakanto Icing Powder
● Drizzle of Lakanto Maple Syrup or Golden Malt Syrup

Method
1. For the Lakanto No Added Sugar pancakes make up the whole shaker bottle following the directions, then make into 5cm mini pancakes. Let cool.
2. Whip the cream, with an electric beater or by hand.
3. Place the first pancake down, dollop some cream or yoghurt then place berries alternating.
4. Place the next pancake on top and repeat. Make as high as you like! Add some berries on top.
5. Dust with Lakanto Icing Powder, and then drizzle with Lakanto No Added Sugar Maple Syrup, as much or as little as you like.