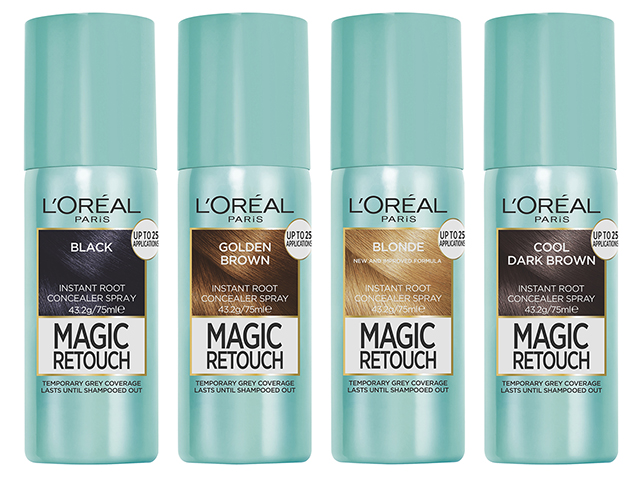 The #1 Root touch up spray in the World. 3, 2, 1 ROOTS GONE! Your go-to solution for concealing grey regrowth in between colours.

With a precise spray applicator, the lightweight and non-transferable formula blends with your natural hair colour to perfectly cover grey roots.

Magic Retouch dries instantly and lasts until washed out. Available in broad spectrum of shades, from blonde to black there is a colour to suit you.
L'Oreal Root Touch Up Sprays
RRP: $15.95
Buy now at your Chemist

Review: Brilliant, absolutely love these handy god sends, great to get you through isolation and inbetween appointments. Think I'll also stock up for my next holidays once we can travel again. Magic! is right.