Liven App
Confession: I eat out, a lot. I'm not lazy, I love to cook but I love eating out, even more. I spent countless hours scrolling Instagram to save images in my -places to-eat' collection and then tick them off, meal by meal. I also enjoy donating to charity (who doesn't?) which is why I couldn't believe there was an app that let me eat out, save money and donate to charity. Yes, I hear you… I said the same thing: 'Hang on! Hang on... I can eat out, save money and donate to charity all whilst easily using an app on my phone?"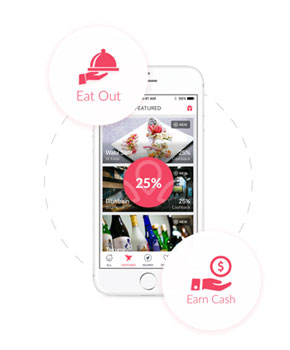 Introducing Liven where you find your restaurant, pay with an app on your phone (connected to your credit card) and earn points that can be saved for future meals or given to charity (I know it seems too good to be true – but it's not, I tried it)!
I was surprised at how quick and easy it was to use the Liven App (or maybe still surprised at how amazing the concept was). My partner and I decided to try out the Liven app at one of our favourite places to eat, on a Friday night: Sauced. As creatures of habit we had our favourites (Prawn Aglio Olio with Spaghetti and The 4 P's with Penne) with drinks; the meal cost was $52, we got $13 back and were able to forward $6.50 to the National Breast Cancer Foundation with the rest going towards our next outing (thinking Caffe e Cucina, tonight).
Other charities to choose from included the Salvation Army, RSPCA, Royal Children's Hospital Foundation, the Heart Foundation and MOVE Australia.
With a huge range of restaurant options I thoroughly suggest you download the Liven App now; whether it's to get cash back for future meals, charity or both! I'm truly converted - this app was truly made for me.

For more information, or to check I'm not lying, visit: www.liven.com.au