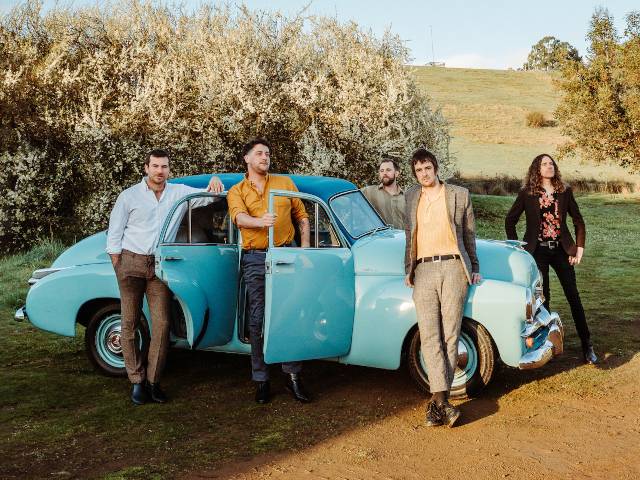 Tassie's Lennon Wells have had a killer first year of inception. Coming together during the Tasmanian lockdowns of 2020, the crew used the time for creative expression and so Lennon Wells was born. 2021 has seen them release three singles, "Money on Me," "Comparisons," and "Beast on My Back." Now their seminal body of work, also titled Beast on My Back, is out in the world.

"We started this project at the end of 2019 before we knew what kind of new world 2020 would bring. So, it feels quite surreal to finally release this EP, two years later. We've been lucky enough to play and work on our live show around Tasmania this last year and we're really looking forward to touring 'Beast On My Back' over 2022," said frontman Ben Wells.

Good friend to the band, Al Campbell, helped with producing the collection of songs about 'anxiety and dogs'. It's an EP that resonates with its humanistic mental health-centric lyrics and dancy indie pop instrumentals. Singles "Money on Me," "Comparisons" and title track "Beast on My Back" garnered the band well-deserved love, including two rotation adds at Edge FM, Triple J Home & Hosed and Unearthed radio spins, and media coverage from massive publications like Scenestr.

To top it off, Lennon Wells have an exciting end to the year with spots on the bills for Great Escape festival, Party in the Apocalypse, and more to be announced - so keep your eyes on these boys!


Interview with Lennon Wells (Ben Wells)
Question: How would you describe your music?

Lennon Wells: I guess I would describe our music as country rock and roll. Sometimes that isn't completely reflected in the first EP but a lot of our new songs and live set are definitely moving that way. I hate trying to fit music into a genre though, especially when this band is so young, because it's constantly evolving.


Question: Can you tell us about your EP Beast on My Back?

Lennon Wells: Beast on My Back is the 5 songs I wrote in the summer of 2019/20 just before Covid started. It was the first time I'd written anything in about 3 years as I took a creative hiatus to focus on opening a bar/live music venue. The songs all have to do with dealing with everything inside my head. Doubt, depression, anxiety. Opening a small business put a lot of pressure on all aspects of my life the EP was really acknowledging that and celebrating the fact that I'd made it through.


Question: Is there a particular message you hope listeners take from your music?

Lennon Wells: The songs are all very personal. Writing has always been my version of therapy, even when I know I should probably be seeking that therapy elsewhere. So I guess I hope that people can relate in some way or for those that wish to, get an understanding of how I'm feeling.


Question: Do you prefer performing live or recording?

Lennon Wells: Definitely performing live.


Question: Can we expect any upcoming shows?

Lennon Wells: Yeah we've got a few coming up:
- December 26th at the Unibar (Hobart)
- December 27th at Party in the Apocalypse (Launceston)
- January 28th at Cherry Bar (Melbourne)
- February 18th at the Unibar (Hobart) - supporting The Merlocs
- March 4th at Great Escape Festival (Mt Field) Definitely performing live.


Question: What is the story behind the band name?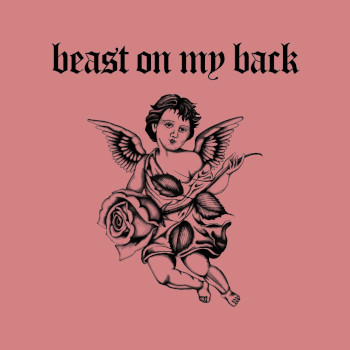 Lennon Wells: When I started this project I wasn't really sure where it was going to go so I just chose to use my middle and last name for the project - Lennon Wells. It then developed into more of a band but the other boys decided they liked the name so we just kept it.


Question: How did the band come together?

Lennon Wells: It was a pretty complex process to be honest. We came together over the lockdown period in 2020 in Hobart. So it consisted of going to each of the other band members' places or studios and working on the songs and then slowly adding from there. All the guys in the band are basically people I've wanted to work with for years and I finally got to put together the line-up I've dreamt of playing with.


Question: What motivates you most when writing music?

Lennon Wells: To be honest I'm not a very motivated person when it comes to writing music. I tend to let it come to me and don't try and force it.


Question: Which music/artists are you currently listening to?

Lennon Wells: I've been listening to quite a bit of The Wallflowers back catalogue, Cloud Control, Jamie T and heaps of Pinegrove.


Question: What or who was your inspiration to go into the music industry?

Lennon Wells: Darren Hanlon was the first musician I saw live, Mum and Dad snuck me into the local pub when I was 12 years old to watch him play, the year he released Hello Stranger. That was the day I wanted to become a musician. But in general my Dad inspires me every day. He started a band when he was about 50 years old, before that he'd only ever really played for friends and family. He's since released 3 albums and won a bunch of awards, he's pretty impressive.


Question: If you could collaborate with another artist, who would it be?

Lennon Wells: I've always wanted to collaborate with Angie McMahon. There's a song on the EP called 'Money on Me' which I originally wanted to do as a duet with her in mind.


Question: Did you have any pre-conceived ideas about the music industry?

Lennon Wells: I've been in the music industry since I was 17 and at that time I didn't really have any preconceived ideas at all. Perhaps other than I thought it was going to be really easy to make it as a musician.


Question: What's a typical day like?

Lennon Wells: My partner and I just had our first kid, her name is Jude. So my day always starts with her, which is my favourite thing on the planet. In between that I'm usually in at the bar - pouring beers or organising the coming weeks. Occasionally I'll have rehearsals or writing sessions with the band or a few afternoons spent swimming in the river by our house, making the most of the New Norfolk summer.


Question: What's next, for you?

Lennon Wells: We've got a reasonably busy summer of playing festivals, so we'll try and start on the next album/ EP somewhere in between those.


Question: Can you share your socials? (links please)

Lennon Wells: Facebook
Instagram


Interview by Gwen van Montfort