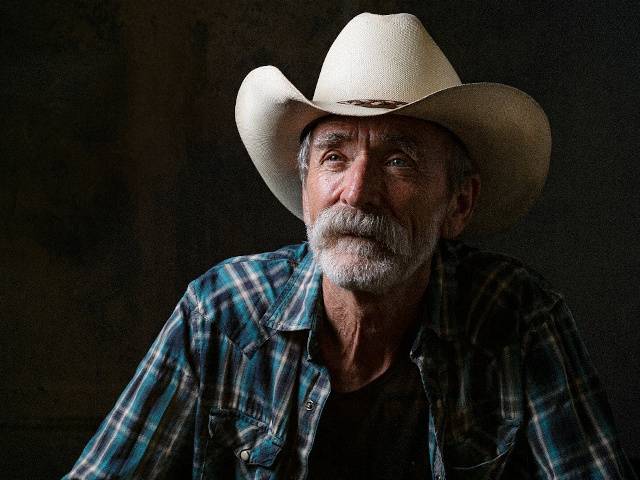 It has been over a decade since Kim Cheshire released his 2010 album Dead Man's Shoes, but "it appears that every 8-10 years I feel the need to share my personal thoughts with the world" he admits.

With two ARIA Award nominations under his belt, and the winner of two Golden Guitar Awards Cheshire is once again weaving his laid-back sound back into the country music scene. Cementing his status as a true legend of his craft with the release of his first single in a decade, 'Have Mercy' is a humorous yet poignant take on what happens when long term relationships drift apart.

Cheshire reminisces about what triggered him to write after a 10 year hiatus - "After arriving back in Australia in March 2020, I borrowed a guitar to stop myself going stir-crazy in quarantine. 'Have Mercy' was a song I started writing ten years ago. Ultimately it became the catalyst for my upcoming album 'Looks like Heaven' (set for release in 2021).

Cheshire has been a regular fixture on the country music scene, even capturing the attention of a 20-year-old Troy Casser-Daley who shares "When I first heard Kim Cheshire sing, I was in my 20's walking through a club lounge in Tamworth. I was stopped in my tracks and had to find out who it was with this golden voice? To this day, listening to this new music with that golden voice is still just as jaw dropping as ever."

Hailed as an Australian country music legend Cheshire is already receiving praise for his latest release for its authenticity and genuine candour. Says country superstar Travis Collins, ''This is a triumphant and very welcome return of realness and clarity for country music. Lyrics you feel, melodies that hook you, and bluegrass-tinged instrumentation of fiddles, mandolins and banjo that take you back home."

At the tender age of 69, Cheshire has been a songwriter since 1966, when he was inspired by the great British pop music explosion of the 60's along with the influx of American rhythm & blues to pen songs for his school band. In 1971 he went pro with his band Nimbus, sharing the bill with Thin Lizzy among many great acts of the era.

During the 1980s, Cheshire hung up his guitar and became a music manager, but he was called to go back to his singer-songwriter roots by Sydney alt country pioneers The Danglin' Bros and with the help of producer Mark Moffatt (The Saints, Tim Finn, Mondo Rock) the band released a few rare tracks with ABC Records, and Cheshire made his first venture to Tamworth in 1986. There, a few years later, an up-and-comer named Keith Urban would dedicate his first Golden Guitar to The Danglin' Brothers, citing them as inspiration.

At the invitation of guitarist Rod McCormack, Cheshire found himself the frontman-songwriter of an even more celebrated Australian roots-country institution. The Wheel recorded their self-titled debut album with producer Garth Porter. Twice ARIA nominated, they won back-to-back Golden Guitars for Best Vocal Group in 1996 and '97.

'Have Mercy' is a tribute to heartbreak and acceptance. Cheshire's soaring voice takes us on a journey of disbelief, as he recounts a tale of regret. Remarkably, the paired back guitar keeps the song upbeat. With a backdrop of nostalgic southern-soul featuring the inspirational gospel style harmonies of Nashville's premier female vocal group The McCrary Sisters, this track is a relatable tale of lost love. "It's such a shame, ain't no doubt about it, you'd think by now I might've figured it out". An ode to a relationship that just drifted away...

With its iconic guitar, crisp vocals and southern-roots harmonies, Kim Cheshire's latest single 'Have Mercy' is out now and is a must-listen for any aficionado of Australian Country Music.