Kevin Reading The 2015 Duracell Fire Safety Study Interview
Australia's fire and emergency services are urging all Australians to change their smoke alarm battery when they turn their clocks back at the end of daylight savings, following new research that reveals the alarming risk-taking behaviour of Australians.

The 2015 Duracell Fire Safety Study, reveals Australians are taking a gamble when it comes to home fire safety by not complying with recommendations from fire and emergency services.

The 2015 Duracell Fire Safety Study revealed that while the vast majority of Australians say they would not get in a car with someone who is over the legal blood alcohol limit (97%), would not run a red light while driving (95%) and would not run across train tracks (92%), most are prepared to neglect their household smoke alarms by not complying with recommendations from fire and emergency services.

The study found that 93 per cent of those with smoke alarms are not undertaking monthly checks, leaving them for months, a year or even longer between tests. More than 3 million Australians admit to having never tested their smoke alarms at all! Australians are not only neglecting to check their smoke alarm but 75 per cent of those with battery-operated smoke alarms are not planning ahead and organising to change the batteries in their smoke alarms every year, relying instead on random prompts from family and friends, news reminders or simply waiting until the smoke alarm starts to beep before replacing them.

Most Australians claim they simply forget to attend to their smoke alarms, while others say they are located in a difficult spot to reach or they don't know how to test them.

Kevin Reading, from Queensland Fire & Emergency Services and the campaign spokesperson, said: 'Fire and emergency services see a devastating number of house fires across the nation every year and, unfortunately, not everyone gets out alive. Smoke alarms save lives by providing a critical early warning that can give you time to evacuate safely – but only if they work. This year is our 15th year teaming up with Duracell to continue encouraging Australians to change their smoke alarm battery this coming April. We recommend using long-lasting 9V alkaline batteries to ensure year-round protection."

Australia's fire and emergency services and Duracell recommend using long lasting 9V alkaline batteries, testing the smoke alarm once a month and changing the batteries each year to ensure year-round protection.

The 2015 Duracell Fire Safety Study also revealed Australians are spending over $26 billion on insurance each year. While Australians are evidently willing to pay for insurance to protect themselves against unforseen events, it is surprising that, by and large, they are not investing $8 annually on a battery, one of the simplest ways to protect one's home and family from fire.

2015 marks the 15th year Australia's fire and emergency services and long-term partner Duracell have banded together to educate Australians about the importance of home fire safety practices. The -Change your clock! Change your smoke alarm battery!®' campaign to mark the end of daylight savings on Sunday, 5 April and the -Don't be a Fool!' campaign on Wednesday, 1 April for those in QLD, NT and WA, serves as an important reminder to Australians that only working smoke alarms help save lives and fire safety is not something to be compromised on.

The 2015 Duracell Fire Safety Study also revealed:
Almost all households (98%) have a smoke alarm installed. The most common locations for smoke alarms are hallways (82%), kitchens (38%) and living rooms (37%)
Most homes have just one (38%) or two (38%) smoke alarms, but 22% have three or more
Those living in units (51%) and those in rented accommodation (50%) are the most likely to rely on a single smoke alarm
Gen Y (41%) and Gen X (35%) are the most likely to have neglected to change their smoke alarm batteries in the last year
Gen Y is much more likely to be complacent because they feel there is minimal risk of a house fire
Those with only one smoke alarm (36%) are more likely than those with two (28%) or three or more (23%) to have neglected to change their smoke alarm batteries in the last year
In households that are reliant on a single smoke alarm, only 5% are testing it monthly in accordance with fire and emergency services recommendation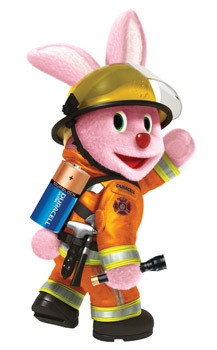 Fire Services Recommend You:

Replace your smoke alarm with a new unit every 10 years. Australia's fire and emergency services recommend photoelectric smoke alarms which meet the Australian Standard for smoke alarms.
Test your smoke alarm (by pressing the -test' button) once a month to ensure the battery and the alarm sounder are operating and clean with a vacuum cleaner annually to remove particles that will affect smoke alarm performance.
If your smoke alarm is not a 10-year sealed smoke alarm, replace the battery annually with a long-lasting 9V alkaline battery. For those with hard-wired smoke alarms, you will need to replace your back-up battery.
Install smoke alarms in positions that will wake all occupants in the home and give them time to evacuate. For example, installing the alarms in each sleeping area, with additional smoke alarms installed along the paths of travel to exits i.e. hallways and living areas. If you live in a house with more than one level, install a smoke alarm on the ceiling at the head of the stairway connecting the levels.
Go to your local fire and emergency services website for step-by-step instructions on how to develop a home escape plan that is known to each family member, and practised regularly. Please note that a home fire escape plan is not a bushfire survival plan.

The new Duracell Ultra alkaline battery offers a reliable and long-lasting performance for important devices like household smoke alarms. The latest innovation from the world's #1 trusted battery brand, Duracell features a Hi-Density-CoreTM, Duralock and PowercheckTM features. The battery guarantees power for up to 10 years in storage for added peace of mind.

For more information on the recommendations for smoke alarm usage and fire escape plans, as well as Duracell product, visit duracellfiresafety.com.au or your local fire and emergency services website.



Interview with Kevin Reading
Question: Why is it important to change our smoke alarm batteries, yearly?

Kevin Reading: It is important to ensure that you have year round protection and are alerted in the event of a fire in your home. A working smoke alarm can be the difference between life and death.


Question: Is this just as important if a smoke detector is hard wired?

Kevin Reading: Most Definitely! When the power goes out the alarm will rely on the backup which in this case is battery power. We all have a back-up. When it rains we take out the umbrella, when the car tyre goes flat we get out the spare. Having a back-up option for your smoke alarms follows the same principle.


Question: Is an electrician required to change a smoke alarm battery?

Kevin Reading: No. If you are comfortable to stand on a ladder or a solid chair you can change the battery yourself.


Question: What is required with a monthly smoke alarm test?

Kevin Reading: It is really simple. Press the test button for a few seconds until the alarm operates. Once you hear the annoying noise you know you have completed the test. Check for dust and cobwebs and give the alarm a vacuum to remove any of the nasties. Next time you sweep the floor use the broom handle to press the test button. This is a really easy way to regularly test your alarm.


Question: How can we test our smoke alarm?

Kevin Reading: Conduct a monthly test the same way as mentioned above. If your alarm is 10 years old we recommend that you completely replace the alarm with a new once. If it is hardwired an electrician will be required to replace it.


Question: What battery should we put in our smoke alarms?

Kevin Reading: The best on the market! Duracell offer a long lasting 9v alkaline battery that suits the needs for your smoke alarm perfectly.


Question: Where are smoke alarms required within a household?

Kevin Reading: In Queensland, currently it is required that an alarm be located on each level of the home and outside sleeping areas. Queensland Fire & Emergency Services further recommend that alarms be installed in each bedroom of the home and have them interconnected which means that they all go off in the event one alarm activates. Please check for your local requirements. This can be done by checking the website of your states fire authority.


Question: Why do you suggest replacing the smoke alarm every 10 years?

Kevin Reading: The Australian Standard (3786-1993) that an alarm is manufactured under requires that the alarm be guaranteed to work for a 10 year period. Beyond this timeframe an alarm cannot be guaranteed to work. Therefore we recommend that they be replaced after 10 years.


Interview by Brooke Hunter