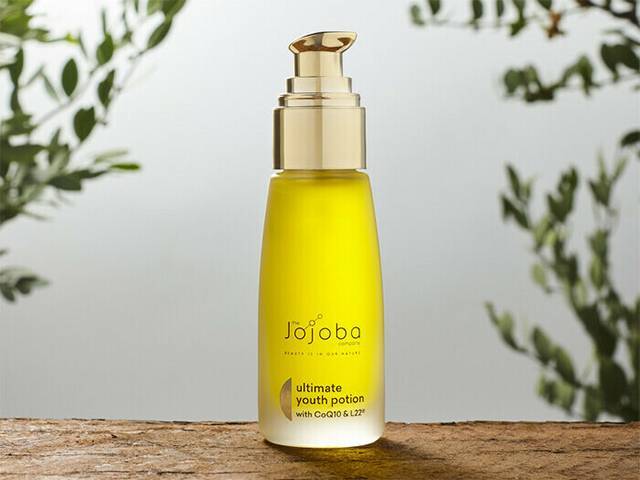 The Jojoba Company Ultimate Youth Potion with CoQ10 and L22® contains a blend of pure Jojoba and plant oils that provide a full spectrum of vitamins, antioxidants and essential omegas. This facial oil is enriched with The Jojoba Company's patented L22® formula (Jojoba, Macadamia oil and Squalene) which mimics the skin lipid profile of a healthy 22-year-old to help hydrate, firm and restore your skin's complexion.
Best Facial Serum/Oil!
- Boosts skin hydration
- Restores healthy skin lipids
- Increases elasticity
Australian owned and made. Vegan, Gluten-free, Palm Oil-free, Cruelty-free.
Jojoba Ultimate Youth Potion
RRP: $44.95
Available from Nourished life www.nourishedlife.com.au
Rich, luxurious oil that is best used at night to nourish and promote the restoration of healthy skin and increase firmness.