In 2019 Australia's own Jazzy K's soulful tone and empowering lyrics turned the heads of some of the biggest players in the U.S music industry when she released her debut single and addressed her own bullying experiences in her song titled "You Are".

Jazzy spent many months in LA honing her skills as a singer and songwriter and after a chance meeting with Kenny 'Babyface' Edmonds the Aussie singer landed an incredible opportunity to work with him and his team including, producer Antonio Dixon and guitar maestro, Eric Jackson.

The team spent several days in recording sessions laying down tracks and vocals, Jazzy didn't fail to impress.

Further recording sessions followed with various industry heavyweights and a major record deal was presented to her, but Jazzy made the bold decision to 'pass' on what would have been perceived as an opportunity of a lifetime, her instinct kicked in and lead her to continue on her musical journey down a different path and ultimately the concept for "Trap House" was born.

"I was offered an opportunity that seemed amazing," she said. "It was looking perfect but something didn't feel right when I came home from LA, I had to make a decision and as I was reflecting on my journey so far I remember that I promised myself I would always trust my instincts and I would never change who I am for the industry. That's when the lyrics for 'Trap House' started coming."

Whilst back in LA and performing at an industry showcase, she caught the eye of the legendary multi-Grammy award winning producer, My Guy Mars (Jay-Z, Drake, Mary J Blige, Snoop Dogg, Drake). The pair hit it off and lead to the creation of her latest R&B pop single, "Trap House" with an important and inspiring message.


Interview with Jazzy K
Question: How would you describe your music?

Jazzy K: Interesting and meaningful.


Question: Can you tell us about Trap House?

Jazzy K: Being in the music industry can be very tricky! When I wrote trap house I was feeling very overwhelmed with fear and chaos. But ultimately it was my way if reminding myself to trust my own instincts.


Question: Is there a particular message you hope listeners take from your music?

Jazzy K: All I can hope is that listeners will feel something. I put so much emotion in my music and really pay attention to small details in production / lyrics so that the emotions of the song are being complimented by every other element.


Question: Has LA influenced your music?

Jazzy K: Yes. LA the place, and the people in LA! It is such a different world and has taught me so much.


Question: Can we expect any upcoming shows?

Jazzy K: Yes!! I just did two shows in Sydney and when I tell you I did not want to get off that stage.. I am obsessed with performing and once Covid is under control I will definitely be doing more shows.


Question: How does it feel to be working with My Guy Mars?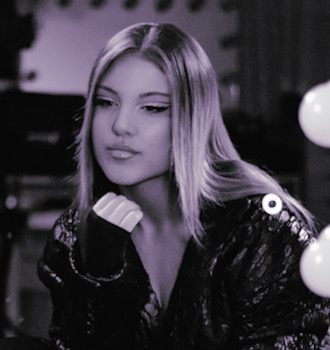 Jazzy K: It's really surreal being able to work with someone who has made music we grow up listening to. But he is such a humble guy and so supportive. I've been very blessed.


Question: What motivates you most when writing music?

Jazzy K: Experience and emotion ! When I am feeling unmotivated all I need to do is see a clip of someone performing/ on tour and I'll run to my notepad.


Question: Which music/artists are you currently listening to?

Jazzy K: I am always listening to different music I can never narrow it down!


Question: What or who was your inspiration to go into the music industry?

Jazzy K: It might sound strange, but I can never remember a moment that I decided this is what I wanted. It's like I've always just known.. It's been a blueprint in my mind for as long as I can remember. But I have had things that inspire me even more along the way of course!


Question: If you could collaborate with another artist, who would it be?

Jazzy K: My dream Collaboration is with The weeknd !!


Question: What is the biggest challenge you have faced along the way to your musical success?

Jazzy K: There's been a lot of challenges along the way, and I don't think that'll every really stop. But one of the biggest challenges I've had would be finding my voice within sessions. It was hard at first for me to find my confidence to speak up and get more involved creatively.. especially when it came to saying when I didn't like something. But ultimately I had to learn that as an artist it is my job to direct the session otherwise the end result won't be true to who I am.


Question: What has been your favourite part of becoming a music artist?

Jazzy K: I love every aspect of being an artist. But the most rewarding is when people hear my music and connect with it. When I get messages from people saying my music has helped them it's like I've won a million dollars every time. It's so magical.


Question: What's a typical day like?

Jazzy K: Every day is different but the most consistent part of my every day routine is.. FIRST coffee. Haha.
Then it'll be a mix of meetings, emails, gym, vocal exercises, planning and creating !!


Question: What advice do you have for aspiring artists?

Jazzy K: Have goals and know what you want !! People will try to pull you in every direction, so you have no know which one is right for you.


Question: What's next, for you?

Jazzy K: I feel like I've barely even started, a lot of new music is coming !


Question: Can you share your socials? (links please)

Jazzy K: TikTok
Facebook
YouTube
Instagram


Interview by Gwen van Montfort