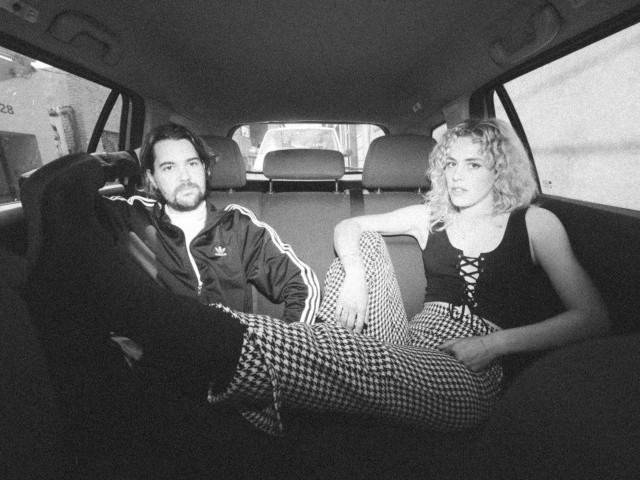 Your friendly neighbourhood bunch J4 are pulling up with a new track "Fast Lane". Housemates turned bandmates, the Melbourne band's latest offering delivers punchy guitars, driving bass and ear worm hooks, alongside their humorous and zero-fucks-given M.O.

Talking through "Fast Lane", singer Bronte Maguire says "This song is about needing to retire from city life and move to the country, but never actually doing it."

Matching the theme with the tempo, there's a restlessness to the track. "I've been living in the last lane, it's never too fast for me" Bronte sings before countering this with "I want something different." Reflecting on the track, she explains "I think that line speaks to us in 10 years living on a farm, with a veggie patch, a bunch of rescued animals and a big studio out the back."

During lockdown, J4 and honorary band member/good boy Banjo set up in their living room each Friday and jammed until the wee hours of the next morning. Talking through their process, they happily admit "We use first takes of everything, so we don't over complicate lyrics or the way we're playing. We're not trying to be perfect; we're just trying to get it out."

Emerging earlier this year with their underdog anthem "Try to be Cool", the release quickly gained industry love, with triple j spins and Unearthed rotation. The newest taste of what's to come from their forthcoming EP, "Fast Lane" is just another reason to strap in for the J4 ride.