Psychologist Margot Scott has a picture-perfect life: a nice house in the suburbs, a husband, two children and a successful career.

On a warm spring morning Margot approaches one of her clients on a busy train platform. He is looking down at his phone, with his duffel bag in hand as the train approaches. That's when she slams into his back and he falls in front of the train.

Margot's clients all lie to her, but one lie cost her family and freedom.

A fast-paced psychological thriller for fans of The Silent Patient.

About the author:
J.P. Pomare J.P. Pomare is an award winning writer who has had work published in journals including Meanjin, Kill Your Darlings, Takahe and Mascara Literary Review. He has hosted the On Writing podcast since 2015 featuring bestselling authors from around the globe. His first novel, Call Me Evie, was critically acclaimed and won the Ngaio Marsh Award for Best First Novel. In The Clearing, Pomare's second novel, was also a critically acclaimed bestseller.
He was born in New Zealand and resides in Melbourne with his wife.

Tell Me Lies
Hachette Australia
Author: J.P. Pomare
ISBN: 9781869718169
RRP: $24.99


Interview with J.P. Pomare
Question: What originally inspired the idea of Tell Me Lies?

J.P. Pomare: I can't say for certain what the original inspiration for the story was. I actually think it originally came about when I was seeing my own psychologist. I guess part of it was just me ruminating on the relationship between clients and psychologists and the limitations of this relationship. I began to wonder how these can be stretched and what would happen at the breaking point.


Question: Who do you hope reads Tell Me Lies?

J.P. Pomare: My only hopes is it finds a readership of people hoping to escape the many anxiety-inducing political, climate and medical emergencies the world is facing right now. I didn't write it to illuminate or change readers' perspectives. My principal motivation with this particular book was to write something that is impossible to put down, and something that can help take people's minds off things. Sure I'd like to think there is a cautionary tale to be found at the heart of the story but if nothing else it's an escape.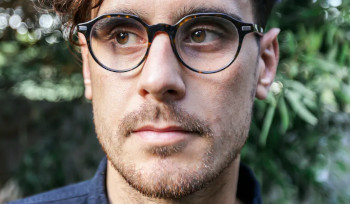 Question: How much of your inspiration comes from real life and real people?

J.P. Pomare: A lot of this story came from real life. I have in the past worked closely with a psychologist and periodically I see a psychologist myself. I can't say what parts are based on real people or real stories -- I would probably lose friends, not to mention the possible legal implications -- but assume some of the main characters are inspired by people I know and some of the events are inspired by real events.


Question: What's the main message you hope readers take from Tell Me Lies?

J.P. Pomare: Unlike my other books which tend to have some level of social commentary or a clear 'theme' I was writing to, Tell Me Lies was entertainment first. I think it's disingenuous to say there is nothing else to the story because all writers imbue their work with their own personal opinions or views in some way. I think if you wanted to find some deeper meaning here you might find a criticism of online subcultures from social media groups, to the gaming community - I think it's important to think critically about what you put out into the world, who sees it and how it will affect them.


Question: What research did you do, prior to writing Tell Me Lies?

J.P. Pomare: Most of the research for this book was about clinical psychology. I spoke at length to psychologists and researched antisocial behavioural disorders. I also researched what is entailed in content moderation on social media, the relationship between firefighters and police etc. Is the usual fact checking stuff, mostly speaking with people who know what they're talking about so it makes it seem like I know what I'm talking about.


Question: What is the best thing about creating a character like Margot Scott?

J.P. Pomare: I think it's fun doing a deep dive into the psychological landscape of someone like Margot. It was so fun to write about someone who understands other people so well, yet doesn't have much understanding of herself. I loved it and found her voice came quite easily and naturally.


Question: What advice do you have for aspiring writers or artists?

J.P. Pomare: Every time you have a thought or make an observation you think is original, funny, insightful make a habit of noting it. That's magic and very few people can conjure it at will so if you stumble upon it, don't be so bold to think you can make it happen at will or be so modest to think it's nothing. Trust your gut, jot it down and return to it when you're stuck for ideas.


Question: What or who inspired your love of reading/writing?

J.P. Pomare: I know it's not politically astute to align with J. K. Rowling, she holds some really abhorrent views on transgender issues with which I strongly disagree, but It would be disingenuous of me to deny the effect the Harry Potter books had on me as a reader. They changed my life and had I not read them I doubt I'd be a writer today.


Question: What's next, for you?

J.P. Pomare: I'm extremely excited about my next novel The Last Guests. I've been working on it off and on for almost four years and I'm obsessed with it. It's a big story about lots of things but it starts with one question: what would happen if you discovered cameras installed in the Airbnb you booked?


Interview by Gwen van Montfort