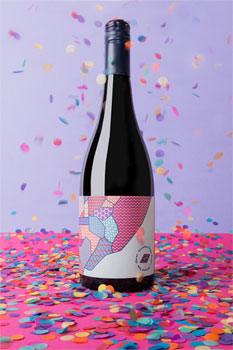 Homeless Grapes Project McLaren Vale Shiraz
Vinomofo unveils its limited edition, exclusive Homeless Grapes Project McLaren Vale Shiraz to raise funds to support homelessness in Australia... and when we say raise funds, we mean 100% of the proceeds go directly to supporting Australia's homeless people.

The Homeless Grapes Project is a phenomenal feat. fusing the winemakers and the drinkers together to do some serious good for Australia's homeless community. Hitting the shelves of the 'Fo on April 7, The Homeless Grapes 2016 vintage McLaren Vale Shiraz created by Charlie Seppelt from Hickinbotham Wines is one almighty drop. Bold in flavour, rich in texture and everything you'd expect from a McLaren Vale Shiraz.

Vinomofo CEO and Co-Founder Andre Eikmeier said the previous Homeless Grapes vintage sold out in just days, and the team is expecting much the same this year with more cases and more proceeds to be donated.

"Last year we donated more than $40,000 to the Hutt Street Centre in Adelaide, this year we're expecting to donate around $50,000."