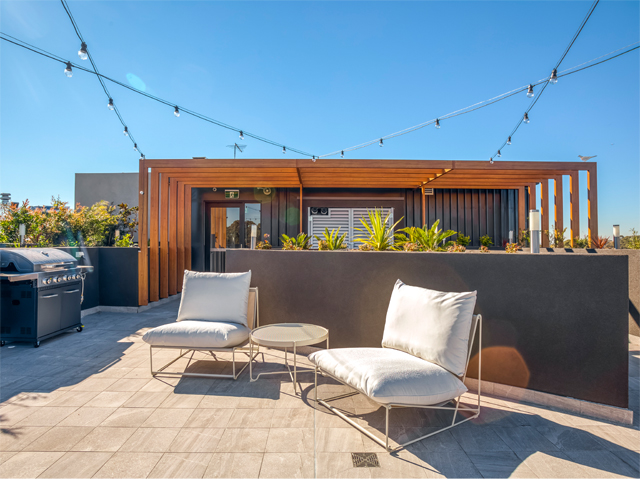 Australia's largest co-living company, Hmlet, is set to change the way people live, connect and socialise in Sydney's Western suburbs, with the launch of two new properties in Mays Hill and Harris Park, ushering in a new era of co-living in Australia.

With the demands of rapid urban growth in Australia's major cities and a desire to raise the bar in residential accommodation, Hmlet is pioneering the co-living model in Australia by radically reimagining the rules associated with traditional apartment living, catering to those looking for a modern, hassle-free and community-oriented way of living.

Having successfully opened four properties in Sydney since expanding to Australia in early 2019, Hmlet has now set its sights on Sydney's Western suburbs, seeking to create a community of like-minded people who have their own place to call home, but also wide-open common spaces to connect and collaborate.

Launched in partnership with Sydney-based developer Revelop, Hmlet's two new properties in Parramatta - the newly opened Mays Hill and Harris Park set to open in 2020 - reflect the need to provide a better way of living for a growing population, as the city's second CBD expands rapidly with new commercial offices, creative hubs and culinary experiences.

"When plotting Hmlet's future growth in Australia, we recognised the strategic importance of establishing a presence in Parramatta to cater to a swelling urban population, which in turn is feeding the need for community-oriented living" says Chrystan Paul, Hmlet Australia – Managing Director. "With a quarter of a million people expected to move into area by 2041, at a population growth of 107%, this new way of living isn't just preferable, it is necessary".

Joining a growing network of co-living properties in Paddington, Newtown, Marrickville and Alexandria, Hmlet Mays Hill offers 31 rooms over four levels and a communal rooftop. It is located just a 5-minute bus ride from the Parramatta CBD and a short walk to Parramatta Park, making it the ideal suburban spot for working professionals.

Scheduled to open in late 2020, the purpose-built co-living project in Harris Park will serve as the company's flagship for the Western Suburbs. With 41 ensuite studios, a communal kitchen and rooftop terrace, as well as two F&B outlets on the ground floor, Hmlet Harris Park will set the standard for purpose-built co-living developments in Australia.

Founded in Singapore in 2016, Hmlet has a vision of providing flexible, affordable and community-led housing solutions for the modern resident. The properties have serviced rooms and a host of monthly activities and local benefits that foster connection and a sense of community.

"With a focus on mobility, sustainability and social responsibility, co-living is quickly emerging as a welcome solution to many of the issues associated with renting and we are thrilled to be at the forefront of changing of how people live in Australia," Paul says.

The launch of Hmlet Mays Hill and Hmlet Harris Park follows Hmlet's Series B investment round of AUD$55 million, with participation from Burda Principal Investments, Sequoia India, Mitsubishi Estate Co and Westpac-backed venture capital firm Reinventure Group. The new capital will be invested to strengthen Hmlet's presence in Singapore, Hong Kong and Sydney, as well as expand into new markets including Tokyo, Melbourne and Brisbane.