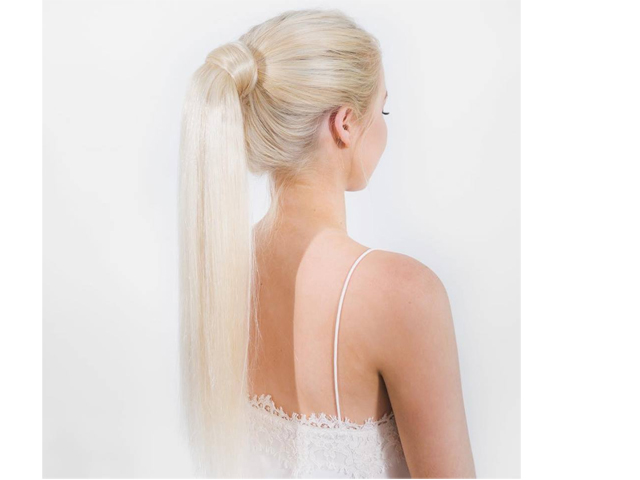 Ponytails are often associated with youth because they're simple and easy to create. However, the ponytail is now a hairstyle that women of all ages enjoy creating for work or at home. Unfortunately, if you want to rock a ponytail, you're at least going to need medium-length hair.

For adult women, longer ponytails are ideal because they look more chic and modern but if you don't have the time or patience or grow your hair to achieve this look, hair extensions are the perfect option for you.

5 Reasons to Consider Ponytail Hair Extensions

1. Ponytails Can Be Elegant and Classy
Ponytails have been worn by queens and princesses, which speaks to the elegance of this hairstyle. In fact, the longer a ponytail is, the more it looks like it's from a fairy tale. Whether your hair is straight, curly or wavy, you can't help but look classy once your hair is tied back into a long, flowing ponytail. If you don't feel that your hair is thick enough for a hairstyle like this, there is always the option of adding some quality hair extensions like Jadore Clip-Ins, which will add both volume and length.

2. Ponytail Hair Extensions are Ideal for Special Occasions
Whether it's a special party or your own wedding, long ponytail extensions make quite the statement. Get creative with your extensions and create a look that's all your own. You can even add in a few delicate adult hair accessories to create an extra-special look. Think Ariana Grande when styling your hair for your upcoming event and get ready to wow guests and party-goers.

3. Create the Perfect Corporate Look
Starting a new job and want to look your best? Long ponytail extensions can help you achieve just that. If you had to browse a site such as Pinterest, you would quickly see how many professional and strong women sport sleek ponytails in the workplace. Ponytails are ideal for working professionals because they're simple and won't take hours out of your day to create. What's more, a ponytail will keep your hair out of your face, which is particularly helpful when you're in and out of presentations and meetings. If you're looking for an effortless way to look beautiful and professional, ponytail hair extensions are the ideal way to achieve this look.

4. Perfect with Any Outfit
There is more than one way to create the perfect ponytail. A ponytail can be high or low, tight or loose and you can even add small touches such as wrapping your hair around the ponytail to conceal your elastic band. With there being so many ways to create the perfect ponytail, you can create a brand-new look for each of your outfits. Heading out in your favorite black dress? A loose, low ponytail is the perfect finishing touch. Heading to an important meeting in your new suit? Place your hair into a sleek and high ponytail to show you mean business.

5. They're Easy to Apply and Remove
One of the best parts about wearing ponytail hair extensions is that you can apply and remove them whenever you want to. This is actually one of the main reasons why women prefer clip-ins – just be careful not to sleep with it in or you could end up damaging the clip.

If you think it's you added a long ponytail extension to your collection of accessories and beauty products, opt for 100% Remy hair as this will give you the most natural look. Remy hair extensions are made with real human hair that blends in seamlessly with your natural locks.