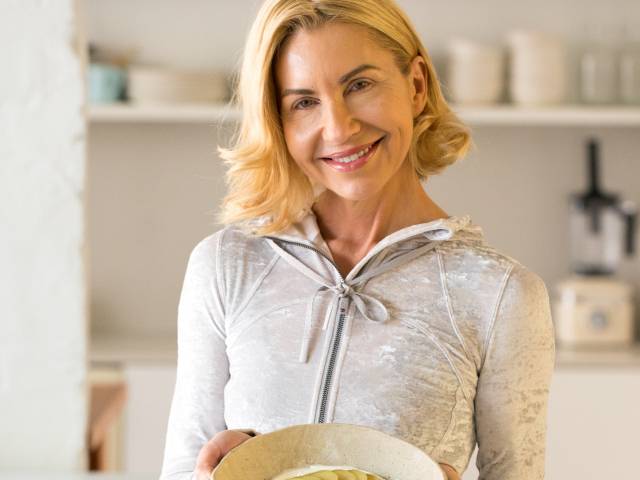 Spokesperson: Teresa Cutter aka The Healthy Chef

What are your top tips for people to boost their wellbeing this spring?

It's been a tough year for everyone and our emotional wellbeing has suffered as a result. I think some people often underestimate the important role of diet when trying to uplift themselves – it helps to support our mind as well as our body. If you are trying to rejuvenate your mental wellbeing this spring, I recommend eating foods with certain nutrients, such as vitamin C which contributes to normal psychological function and the reduction of tiredness and fatigue.

Here are my other top tips to improve your wellbeing this spring:

● Spring salads: Spring is a time for fresh salads. Try to add fruit to your salads to give them a 'zing'.
● Kick-start the day: Wake up with a supportive breakfast such as a smoothie. I love to combine Zespri SunGold Kiwifruit, oat milk, a handful of baby spinach, and avocado. It's the ultimate thick and creamy smoothie. Zespri SunGold Kiwifruit has 100% of your daily vitamin C needs, which means you have already met this daily nutrient requirement before lunchtime.
● Move your body: Regular exercise helps to make you happy, stay fit and boosts your immune system. As the weather gets warmer, it's a great time to get outside for a walk or a run.
● Get better rest: Sleep is essential for your body and mind to revive, repair and recharge.
● Relax: Create a self-care routine for when you're stressed, overwhelmed or busy with work. It's a chance to take a breath, get grounded, and stay on track with your wellness vision.

TERESA CUTTER'S FEELGOOD MUESLI

Serves 2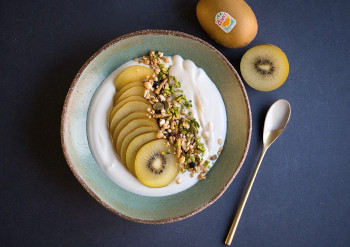 Ingredients
● 4 Zespri SunGold Kiwifruit, sliced
● 125 mL Greek yoghurt or kefir
● 2 teaspoons raw honey
● 2 tablespoons toasted flaked almonds, hemp seeds or pistachio nuts

Method
● SLICE Zespri SunGold Kiwifruit and arrange into 2 serving dishes.
● SPOON OR POUR OVER yoghurt or kefir on the side.
● TOP WITH your choice of almonds, hemp seeds or pistachio nuts and raw honey.
● ENJOY.

Optional
● Drizzle with tahini.