Dr Suzan Bekir Rosacea Treatment Interview
Revolutionary new clinics open that bring together the best medical teams with state of the art technology, and specialists who actually bulk bill. Effective treatment for -red face', or Rosacea, is one example of a treatment offered helping many Australians access specialist treatments that they may never have previously been able to afford.

As GPs struggle to deal with the serious implications of patients not accessing specialist services due to financial barriers, one organisation is offering a timely solution.

'When we didn't know much about the body and there weren't many treatments available, looking after patients was a simple matter, easily dealt with by a single doctor," says Dr Suzan Bekir. 'As medical and surgical knowledge has exploded, we now realise how complex diseases are and that affects their prevention and care. Medicine has become a team collaboration but it's hard to find a health care practice which is designed around the best possible teams who can put their heads together to solve your individual problems."

Dr Bekir is co-founder and clinical director of collective.care where patients have access to a range of specialists working together under one roof, offering their unique collaborative consultations or -case conferences' for skin, allergy, eyes, ears, nose, and throat issues. This means a more holistic approach to testing, diagnosis and management, where a team of nurses, allied health professionals and specialists work together with highly trained general practitioners.

'The collective.care case conferences allow you to benefit from seeing many inter-specialty health professionals as required to accurately diagnose and treat your health concern – in one room," says Dr Bekir. 'This then translates into efficient, effective and coordinated care. And better still, it's bulk billed. We've made sure specialist health care is affordable with specialists committed to bulk billing consultations and in office procedures."

'We also offer a $500 known gap all inclusive surgery. This means that if you require surgery and have eligible private health cover, you can have your private specialist, private anaesthetist in a private hospital, and only pay a known $500 gap. There are no hidden extras. This gives people peace of mind."

'The best health care should be available to everyone irrespective of their income. People are used to GPs bulk billing but not specialists. Our mission is to show Australia that quality specialist health care can be delivered, and is available right now."

Patient Case Study
One example of how collective.care works is the treatment of rosacea, a chronic skin condition mainly affecting the face and neck causing redness and often confused with acne.

Patient Lucie Coghlan is in her late 30s and has suffered from rosacea for most of her life.

'My mother has rosacea, and I have had it practically all my life," says Lucie. 'My cheeks nose and forehead were red with bumps and pimples and even visible blood vessels. I've tried all kinds of treatments, some incredibly expensive, but unfortunately none have made a difference. I have ended up using huge amounts of makeup to cover it up."

'This is such a common story," explains Dr Bekir. 'Although the cause of Rosacea is complex, we do know we can control the symptoms very effectively when we focus the right expertise on the individual person in front of us. Our team consists of aestheticians, cosmetic nurses, GP skin doctors, and laser physicians who are able to offer the holistic advice and treatment that is so often lacking in the management of complex conditions. We also have on site specialists who manage other symptoms of Rosacea, such as ophthalmologists to manage eye involvement (ocular Rosacea) and facial plastic specialists who manage the thickened skin of the nose (rhinophyma)."

'Our laser physicians use a proven treatment called Intense Pulsed Light (IPL) which uses controlled light in specific wavelengths to alleviate gradually and naturally the inflammation, redness, pimples and uneven skin tones caused by the condition," says Dr Bekir. 'We use the pioneering technology in this area produced by Lumenis, the international company that brought us laser eye treatment and keyhole surgery."

'I know this isn't a cure, but I have only had two treatments on my face and neck so far and it has already made a difference – the redness is visibly lighter," said Lucie. 'collective.care will assess how it is progressing after the third treatment."

'It is truly fantastic that I have access to a team of specialists, without requiring a referral, and that the treatment can be bulk billed. It is great that people have access to specialist treatments that they don't have to pay a fortune for," finished Lucie.

collective.care will operate from three locations in Bella Vista, Wollongong, and Edgecliff. You can visit the company's new website at www.collective.care



Interview with Dr Suzan Bekir
Dr Suzan Bekir is clinical director and co- founder of collective.care, Australia's first specialist service centre with bulk billing clinics for allergy, ENT, ophthalmology and skin. She is an experienced family practitioner providing private and highly experienced quality medical care, with interests in sexual health, pediatrics, mental health, HRT, vitamin therapy, nutritional medicine, allergy, cosmetic, skin and laser.


Question: Can you talk us through the revolutionary new clinics which address the current specialist health care crisis?

Dr Suzan Bekir: collective.care is a network of clinics that bring together the best medical teams of GP's and specialists with state of the art technology.

collective.care patients have access to a range of specialised health professionals working together under one roof. One of our unique features is our collaborative consultations – known as -case conferences' – which result in a more holistic approach to testing, diagnosis and management of a patient's condition (or conditions). At collective.care we have nurses, allied health professionals, highly trained GPs and specialists all working together – and yes, they all bulk bill consultations.


Question: Why is it becoming increasingly difficult to find affordable specialist care?

Dr Suzan Bekir: People going into the medical workforce now are more likely than ever to focus on a specialty area, primarily as it is a more lucrative career in the long run. According to data released recently by the Australian Institute of Health and Welfare, specialists make up 35% of the medical workforce, and specialists-in-training another 18%. Specialists earn up to three times as much as GPs and charge nearly 10 times as much. What we are doing is giving General Practitioners additional skills so they can practice better medicine.


Question: What is different about collective.care?

Dr Suzan Bekir: Our GPs are highly trained in specialist areas such as allergy, ENT and skin and therefore are able to provide advanced first line assessment for each patient's condition, and arrange all the necessary tests required to help reach a diagnosis. All conveniently on-site and all are Bulk Billed.

This means that patients with complex health issues can be assessed by a team of doctors who all have different areas of specialisation. Rather than visiting three different specialists for various aspects of a health condition, patients can now experience a -case conference', where they have access to our teams of nurses, allied health professionals, specialists and highly trained GPs, all in the one room, at the same time. This translates into efficient, effective and coordinated care - health professionals working together, with the patient kept in the loop at all times.


Question: Why was it necessary for you to create collective.care?

Dr Suzan Bekir: We believe that the best health care should be available everyone, regardless of their income. It's our mission to show Australia that quality specialist health care can be delivered to everyone, without the hefty price tag.


Question: What does collective.care specialise in?

Dr Suzan Bekir: Our clinics specialise in skin, allergy, eye and ENT (ear, nose and throat) health concerns. Often these issues will overlap, making our case conferences all the more effective.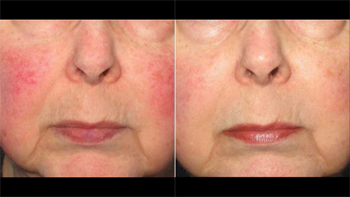 Question: Where can we find our nearest specialists who actually bulk bill?

Dr Suzan Bekir: We currently have three collective.care clinics:
Edgecliff – 2/100 New South Head Rd, Edgecliff
Bella Vista – Suite A8 & A11, Level 1, 24-32 Lexington Drive, Bella Vista
Wollongong – Suite 6, Level 1, 8-10 Victoria St, Wollongong
Phone 1300 344 325 to make an appointment or book an appointment online at www.collective.care


Question: How will collective.care help patients with Rosacea?

Dr Suzan Bekir: Rosacea, also known as -red face', is one example of how the collective.care model can help people access specialist treatment easily and affordably.

It's a common skin condition experienced primarily by women, which can have a significant impact on sufferers' day to day lives. People with rosacea may experience facial redness, small visible blood vessels or pimple-like bumps on the face, and watery, irritated eyes. The condition, while not life-threatening, can be very debilitating due to its impact on confidence and self-esteem.

Rosacea is a complex condition, but we know we can control the symptoms effectively when we focus the right expertise on the individual patient. Our collective.care team consists of aestheticians, cosmetic nurses, GP skin doctors, and laser physicians who are able to offer the holistic advice and treatment that is so often lacking in the management of complex conditions. We also have on-site specialists who manage other symptoms of Rosacea, such as ophthalmologists to manage eye involvement (Ocular Rosacea) and facial plastic specialists who manage the thickened skin of the nose (Rhinophyma).


Question: What are the specialist treatments used to treat Rosacea?

Dr Suzan Bekir: To treat Rosacea, our laser physicians use a proven treatment called Intense Pulsed Light (IPL) which uses controlled light in specific wavelengths to gradually and naturally alleviate the inflammation, redness, pimples and uneven skin tones caused by the condition. We use the pioneering technology in this area produced by Lumenis, the international company that brought us laser eye treatment and keyhole surgery.


Question: Can you talk about collective.care' surgery approach?

Dr Suzan Bekir: We offer a $500 known gap all-inclusive surgery fee for patients with eligible private health insurance. That means that if you require surgery and have eligible private health insurance cover, you can have your private specialist and private anaesthetist in a private hospital, and only pay a known gap of $500. There are no hidden extras, giving our patients peace of mind.


Interview by Brooke Hunter