Premier Partners of Invictus Games, Sage
This month, Sage will be releasing the Power50 - a unique showcase of 50 leading veteran run or owned businesses from across Australia, UK, US, and Canada. One way that veterans are able to regain their sense of 'purpose' post military, is by pursuing their entrepreneurial dreams.

As a partners of the Invitus Games, is very keen to ensure that Australia's chance to host the Invictus Games provides a platform to discuss the issues and challenges that veterans in Australia face when returning to civilian life. Employment in the private sector can be one of those challenges, and often results in veterans starting their own businesses. Sometimes their military skills and experience are integral to their business's success, but at others, veterans are lacking the support that they need. Debbie Wall and Kerry Agiastotis are visiting Sydney this week to bring those conversations to the table. Debbie Wall is VP of Sage Foundation and Kerry is Executive VP of Sage Software APAC.


Interview with Debbie Wall, VP of Sage Foundation
Question: Can you tell us about Sage?

Debbie Wall: Sage is the global market leader for technology that helps businesses of all sizes manage everything from money to people – whether they're a start-up, scale-up or enterprise. We do this through Sage Business Cloud - the one and only business management solution that customers will ever need, comprising Accounting, Financials, Enterprise Management, People & Payroll and Payments & Banking.

Our mission is to free business builders from the burden of admin, so they can spend more time doing what they love – and we do that every day for three million customers across 23 countries, through our 13000 colleagues and a network of accountants and partners. We are committed to doing business the right way, and giving back to our communities through Sage Foundation.

Sage Foundation provides time, resources, and technology so non-profit organizations can help more people reach their true potential. We are focused on building social, economic and entrepreneurial opportunities in our local communities.


Question: What is Power50?

Debbie Wall: The Sage Power 50 is a unique showcase of 50 leading veteran-run or owned businesses from across Australia, UK, US, and Canada. Launched in the run up to the Invictus Games Sydney 2018, Sage believes that these compelling stories will educate the business community and inspire the next generation of veteran business leaders.

Put together with the help of our non-profit partners, including Prince's Trust Australia, every single story in the Power 50 is undeniable proof that when barriers are removed that prevent millions of veterans from living their fullest life after service"it isn't just the right thing to do, it's sound business.

At Sage, we believe that with tailored support, mentoring and early intervention, a new generation of veteran led businesses could unleash a wave of talent and innovation across the global entrepreneurial community. Together with our nonprofit partners, we are committed to helping more veterans secure a brighter future.


Question: Why was it important to create a program like Power50? / What do you hope to achieve from Power50?

Debbie Wall: The DVA's Transition Taskforce found that how easily returning veterans can secure meaningful employment is a major factor in influencing their experience of transition. Employment is a huge part of the return to civilian life, and is often seen as a crucial gateway in the transition process from the services.

It is important that the business community works harder to remove the barriers that prevent tens of thousands of military veterans from living their fullest life after service. We are proud to help these men and women transition into meaningful civilian employment, build professional skills or start their own businesses.

We have seen that the heroes that serve our country share many of the same values as small and medium business owners - to look deeper, reach higher, and strive harder. We also know that our business builder community thrive on the valuable skills of service people and military veterans. In civilian life, military veterans contribute their unique experience, drive and talent to grow businesses and create jobs.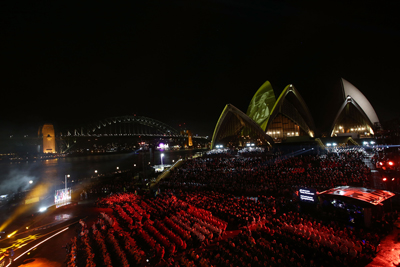 Question: What are some of the issues and challenges that veterans in Australia face when returning to civilian life?

Debbie Wall: The experience of transition for veterans varies. Many former service personnel make the transition successfully and quickly re-establish civilian life, new careers or settle into retirement. For some though, separating from the ADF is not as easy or positive as it could be, and they may face significant social, financial, employment and wellbeing challenges.

In the military you become accustomed to a particular way of life that focuses very much around the team – your comrades are literally your lifeline, and the military becomes your second family. So, it's easy for returning veterans to feel lost afterwards, and to crave a sense of belonging and that feeling of camaraderie.

Service personnel tend to be 'givers', they need a purpose in their lives and something to work towards. That's why we want to train employers to better understand the needs of military veterans, whether that's empowering them to make decisions, or instilling them with a higher purpose for what they and their team are trying to achieve.

Another issue we see a lot is the difficulty returning veterans often have in settling. In the military, you are often reposted every two years or similar, so the idea of settling in at a job for a number of years is unfamiliar.


Question: Are you able to tell us a little bit about one or two of the veterans featured in Power50?

Debbie Wall: Cherie-Ann Borghouts joined the military in 1996 via the Australian Defence Force Academy, where she studied engineering and was posted to various RAAF and Naval bases before being deployed to Iraq in 2003 to 2004. Cherie-Ann then pursued her passion for creativity. Motivated by her son's diagnosis as anaphylactic to peanuts, her military instincts and attention to detail enabled her to see opportunity in organic skincare and she created Indira Organics. Cherie-Ann gives huge credit to the military for helping her navigate the business world: "Going from engineering to cosmetics may sound like yin and yang, but it's not. There are considerable parallels particularly in project management. My life's been immensely structured from an early age and my military experience has helped me draw upon stamina, perseverance, time management and communication skills"all crucial for small business success!"

Damien McMahon joined the Army at 20 in 1995, and continued the majority of his career as a Commando Officer in Special Forces, serving as a Platoon Commander in East Timor, Iraq and Afghanistan. In 2011 he set up his own business through an army network referral. Seven years later"and now an experienced Management Consulting Professional"Damien has utilised the skills and training he learned in the army, to deliver value for his clients. But it wasn't an easy start: "For the first 3 to 5 years, I'd walk into client businesses and feel I didn't belong. Trying to adapt to an environment where no one was like me was difficult." However, he soon realised his experience had the potential to deliver huge value for his clients: "Our mantra (in Commandos) was a daily renewable contract. If you're not better today than you were yesterday, then there's no place for you. Trying to motivate and encourage people in corporate Australia using that methodology often doesn't work." Damien's experience with conflict meant he could deliver real, tangible improvements to businesses. He's now worked with many organisations, helping them improve processes and drive profitability: "It's rewarding when you can help people get through leadership struggles and have difficult conversations that improve their team's performance." Damien is now looking to employ veterans who have a desire to transfer their skills. And for this next generation of talent, he has some important advice: "Sell yourself. Special Ops people spend their whole career discounting everything they do, however in the corporate world, all people do is upsell themselves and tell stories. You need to be prepared to talk about your achievements in a way civilians can relate."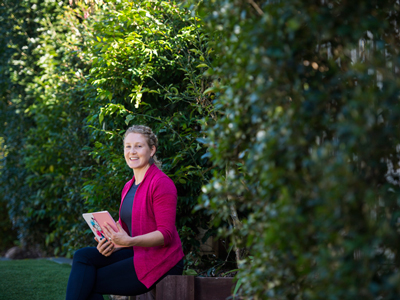 Question: How does Sage support veterans who want to regain their sense of 'purpose' post military?

Debbie Wall: Sage wants to kickstart the discussion around the challenges veterans face when returning to civilian life, and wants to encourage the business world to step up when it comes to supporting our military personnel when they return from service, in the areas of employment, training and mentoring.

We are signing The Pledge with Soldier On, Australia's only national fully integrated and holistic support services provider for our national service personnel and their families, which cements our commitment to ensuring that we provide an 'ex-service friendly' workplace, and we will be encouraging other employers to do the same. Our hope is that the Invictus Games Sydney 2018 encourages other employers across Australia and around the world to pledge to support returning military personnel as they transition back to civilian life.

On an individual level, there are so many fantastic global and local non-profits that support military veterans and their families, and we encourage people who are inspired by the Invictus Games Sydney 2018 to volunteer and help their local community of ex-servicemen and women.


Interview by Brooke Hunter