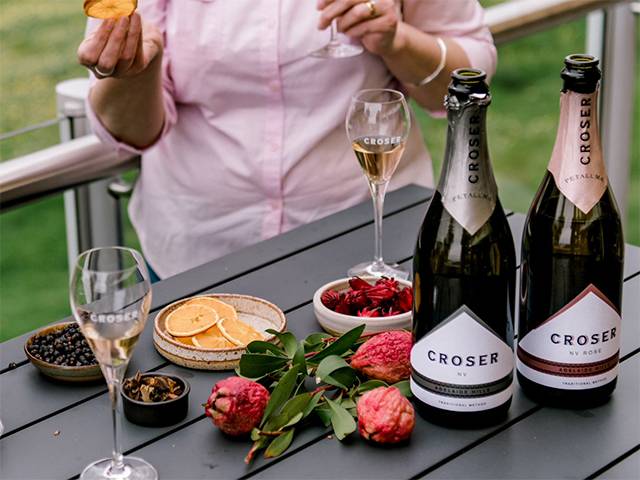 In a category first, iconic Adelaide Hills producers Croser and 78 Degrees Distillery have joined forces to launch an innovation new sparkling wine range infused with signature botanicals.
Tapping into the booming spritz cultre, Croser x 78° breaks the mould of tranditional sparkling wine and offers adventures premium Australian sparkling wine lovers and millennials an invigorating way to enjoy their favourite drink.
Taking creativity to new heights, the Croser x 78° range is expertly co-crafted using the meticulous 'traditional method' blended with bespoke botanicals crafted by 78 Degrees Distilery. The sparkling wine is infused with a unique combination of botanical aromas and flavours.
Croser NV X 78°
The finesse of Croser NV, an elegant sparking wine enhanced by lifted florals from craft botanicals adding anextra dimension of herbaceous spice.
Botanical profile: juniper, coriander, orange, lemon, lime, clove, cinnamon, black pepper, nutmeg, star anise, orris and angelica
RRP: $32.00
Croser Rose NV X 78°
The finesse of Croser NV Rose with its light and savoury influence combined with classic botanicals from 78 Degrees Distillery enhancing the red fruit driven style.
Botanical Profile: strawberry gum, bush apple, juniper and rosella
RRP: $32.00