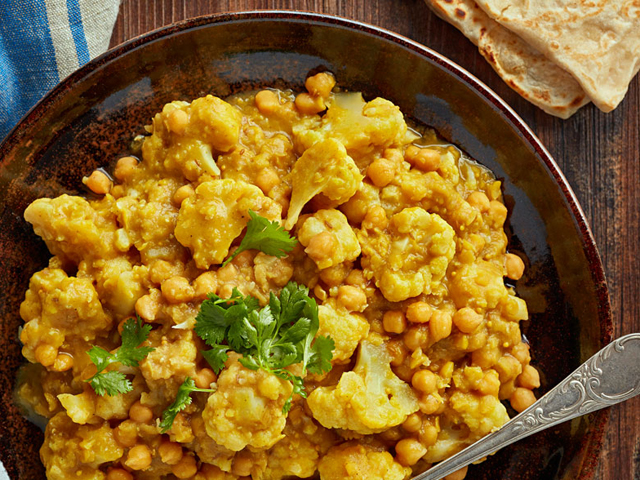 With everything going on in the world right now, we wanted to get in touch and share some comforting, wholesome recipes from McKenzie's to help your readers cook with ease at home in the coming months, using simple ingredients they'll likely already have in their pantry.

If you're finding it hard to purchase meat from the supermarket, pulses such as lentils, beans, and peas are a great substitute as they're a great source of protein and fibre with a long shelf life.
Preparation Time: 15 minutes
Cook Time: 60 minutes
Serves: 4

Ingredients
2 tbs vegetable oil
1 onion, finely chopped
3 garlic cloves, minced
1 tbs fresh ginger, grated
2 tsps Clive Of India Authentic Curry Powder
1 tsp mustard seeds
1 tsp cumin seeds
4 cups (1L) vegetable stock
2 cups water
1 cup McKenzie's Chick Peas
1 cup McKenzie's Yellow Split Peas
1 small head cauliflower, chopped into bite size pieces
1 bunch fresh coriander

Method
In a pot, heat oil and saute the onion, garlic and ginger until soft. Add the curry powder, mustard seeds and cumin seeds. Fry for 1 minute.
Add the stock and water. Bring to the boil.
Add the chick peas and split peas and simmer for 40 minutes or until tender. Add more water if required.
Ensure there is enough liquid in the pot to boil the cauliflower. Add cauliflower, cover and simmer for 10 minutes or until cauliflower is tender. Stir to combine.
Season to taste and add fresh coriander. Serve with roti bread.