Ghost, produced by Jikay of AllTrapMusic, is a track that ebbs between ethereal melodies and a grime inspired, bass driven chorus. Ghost is about exploring, accepting and making friends with personal polarity. I have always fought with depression, and ghost paints the picture of accepting both the sadness and the triumph that exists in ones journey with depression. As a society, we often sedate, medicate and put these feelings under the rug, when we should really be fully expressing and accepting ourselves as we are, embodying the "Ghost", the "God" and all the emotions in between.


Interview with Cat Clark
Question: How would you describe your music?

Cat Clark: I describe my music as some sort of ethereal rap. I sing sometimes, I rap sometimes. I'm obsessed with the hype in rap music but I also love the energy and emotion of singing. My main influences live in rap, soul and folk. So I like to draw from those categories to create my own sound.


Question: Can you tell us about Ghost?

Cat Clark: Ghost is about embracing your polarity as a human being. We get so wrapped up in being presentable in society that we forget we are elemental beings, same as the storms, the earthquakes, the pristine days, etc. Ghost is about embracing both sides. It's about recognising the dark with the light, instead of fearing it.


Question: What inspired Ghost?

Cat Clark: Ghost was inspired by going through feats of depression growing up. I wanted to tell myself the story that I am worthy and that my low moments could be conquered. The more we recognize our weaknesses, the more we can reveal our wounds to others through art and self-expression. This facilitates a deeper awareness and embrace of ourselves and others. I wanted to depict a poetic way of dealing with my darker times and in turn hope that someone could really listen to the lyrics and rock with it.


Question: Is there a particular message you hope listeners take from your music?

Cat Clark: I want people to embrace themselves fully, flaws and all. We all have insecurities, however they manifest. That should never take away the ability to be light. We can all prevail over any circumstance; we just have to clear our mind, our space and our energy.


Question: Do you prefer performing live or recording?

Cat Clark: I absolutely love recording. I am a songwriter first. I came to LA wanting to break ground as a songwriter. I've since shifted my pursuits to being a solo artist, and looking to gain an audience by connecting more on the stage. But I love to create new vibes, so I'm always writing songs.


Question: Which is your favourite song to perform live and why?

Cat Clark: I like to perform a track I have called Roses, because there is a lot of power in the lyrics to me, and the melodies are super fun to sing.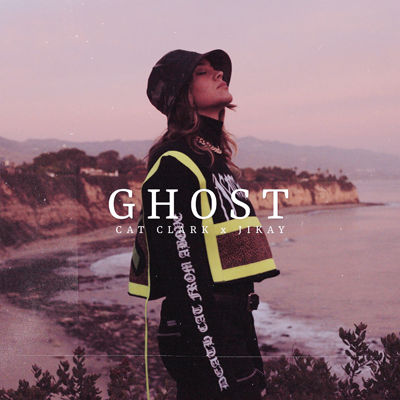 Question: If you could have anyone, in the world, attend a show, who would it be?

Cat Clark: It would literally be all the friends that have ridden with me on this journey. All the friends that come to my shows turn up and support. Those are the people I want to jam with because that support in the early stages means everything.


Question: What motivates you most when writing music?

Cat Clark: It's innately something that happens when I hear a piece of music. A beat or an instrumental is like a blank canvas and I just start formulating the painting. I'm a very emotional person, and it's my way of expressing what I go through. I take the melodies I come up with, and I write stories that make sense to me.


Question: Which music/artists are you currently listening to?

Cat Clark: I listen to Saint JHN, Don Toliver, A$AP Mob, Slow Thai, 12 Honcho, Young Thug, Xavier Wulf, XXXtentacion, Members Only, Daughter, James Blake, Adelle, Thank You Come Again, the list goes on. I listen to a lot of a lot of rap, but I also love classical, jazz, folk, and some electronic vibes.


Question: What or who was your inspiration to go into the music industry?

Cat Clark: My brother passed away when I was 15 and music was my greatest coping mechanism. People connected to my music growing up because of the depth of pain whether they knew it or not, and it was a release being able to share that emotion of healing. I just had an obsession with creating and progressing. As far as artists, I am inspired by artists who put amazing visual art to their sound. To me, music isn't just sonics, it's a dive into the mind of the artist, so I've always had a dream of sharing that experience with others.


Question: If you could collaborate with another artist, who would it be?

Cat Clark: It would have to be James Blake. His vibe is from a different planet.


Question: What is the biggest challenge you have faced along the way to your musical success?

Cat Clark: I have had content stolen. I have written for labels and execs, just to hear my vibe on tracks with the lyrics switched up. I've become a lot more protective of my content. The music industry has some insane lessons. At the end of the day, it is a business and some people have the talent, while others just want to climb to the top. They'll use whoever or whatever to get there.


Question: What's a typical day like?

Cat Clark: Wake up, coffee, make a mental to do list. I'm usually formulating release plans, writing for artists/projects, and recording new content. I might be sewing some Death Cat From Above merch. If it's a really good day I might be planning a show or going for a surf with friends. I try to meditate and visualize every day and work out as much as possible. Those are the things most days consist of.


Question: What has been your favourite part of becoming a music artist?

Cat Clark: I think it's a different world we get to live in. Most of the world is focused on a 9-5 while we're focused on making humans feel and see things they haven't felt before. We want them to experience our mind, our vibe, our inspirations through sound and visual art. Everything becomes inspiration, even the painful parts.


Question: What's next, for you?

Cat Clark: I am releasing an EP called Hurts to Love come March. After that I will be releasing a lot of different style tracks from rap to singing to a bit of rock influences. I just like to create what I feel. Emotions are so vast so I don't see a point in pigeon holing into one genre. You can expect a lot of visuals, and a couple bigger releases on the radar that I will be able to talk about in the near future!


Question: Can you share your socials?

Cat Clark: @catclarkmusic
Facebook
soundcloud.com/catclarkmusic


Interview by Brooke Hunter