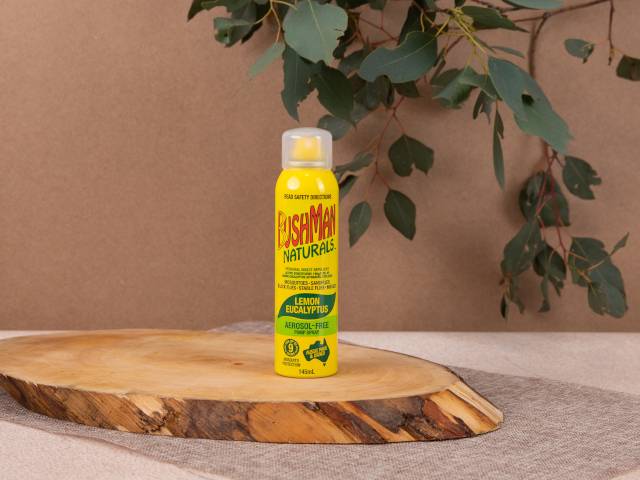 There is nothing worse than having a picnic with friends or backyard barbecue ruined by mosquitoes, not to mention the long term damage that potential scabbing and scarring can leave on skin as the result of bad bites.

Unfortunately breeding conditions are ripe this summer thanks to La Niña officially being declared by the Bureau of Meteorology, but thankfully for legs and arms everywhere, Bushman has created its first ever natural repellent, Naturals.

In addition to being gentle on the skin and scent free, preventing any clashes with perfumes, Bushman Naturals harnesses up to 9-hours of protection time, making it the repellent of choice to save your skin from mosquito bites this summer!

Bushman CEO Andrew Raper says Naturals is the most effective natural insect repellent on the market, and is the first natural formulation from any major brand.

"There has been a dramatic shift in the desire for natural products, which is why we started working on a natural repellent over eight years ago." Andrew says.

The Bushman Naturals difference:
• Harnesses the power of a natural active
• Up to 9 hours of protection from mosquitoes and other bugs
• Safe for everyone in the family (aged 12 months+)
• Pleasant smell and comfortable skin feel
• Sweat and water resistant
Bushman's busts common mozzie myths:
Mosquitoes can't bite through clothing (FALSE)
I don't need to wear repellent if I have sunscreen on (FALSE)
Mosquitoes are considered some of the dangerous animals on the planet (TRUE)
Repellent comes off in water (FALSE - dependent on the repellent used)
A little bit of repellent applied to the front of my legs will protect the backs of my legs (FALSE)
Mosquitoes need still bodies of water to breed (TRUE)
Not everyone gets bitten by mosquitoes (FALSE)
Bushmans is proudly Australian owned and made.
RRP: $15.85
Review: You must have your head in the sand if you don't know about Bushman's Naturals, the MOST effective Mosquitoes repellent on the market, trust me I"ve tried. When you are the "known bait", you want to arm yourself with the right protection, and Bushman's is the best. Do youself a favour and head to BCF for one of their superlarge camping cans and keep it handy for your backyard. Bushman's you save me itchy nights and ugly bumps.
Michelle Warmuz