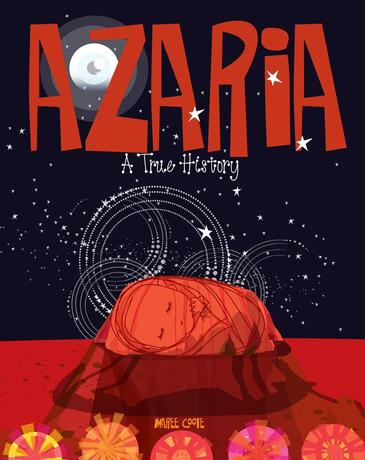 Azaria: A True History
By
Maree Coote
Where wild animals and people meet, tragedy can strike, because just like the big bad wolf, the dingo is not afraid of you and me.
A beautifully illustrated non-fiction picture book that sensitively explores the collision of wilderness and civilisation, explains a famous miscarriage of justice, and examines the role of the media in history-telling, in an appropriate manner for children.
A modern day fairy tale, cautionary and unforgettable. Essential reading for students of history and the law, young and old.
When a tiny baby is stolen by a dingo, nobody will believe the truth. Prejudice, ignorance and gossip grip the nation, and the tragedy is transformed into a quest for the truth. Are you sure you know what happened? Azaria is a cautionary tale about justice, the media, wilderness, and the perils of mob thinking.
Azaria forms an excellent cross-curricular resource, ideal for class discussion and activity. Teachers' Notes and Resources, will further extensive resource material available online.
About the author
One of the very first to identify the contemporary rise of Melbourne's cultural and place power, Maree Coote has won The Royal Historical Society of Victoria's Gold Prize for 'The Art of Being Melbourne'. Her unique command of history, culture, art and design is made accessible for a wide variety of audiences, including children. Coote was the first to create a children's picture book for Melbourne kids, 'When You Go To Melbourne'. According to Philip Adams, "Melbourne never had a more ingenious ambassador." Coote's first book The Melbourne Book: A History of Now is in its fourth edition after 12+ years in print, and has been dubbed 'Melbourne's Bible'.
Azaria: A True History
Author: Maree Coote