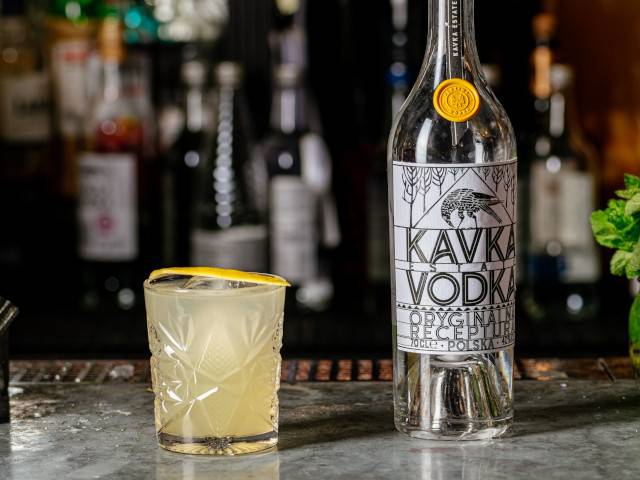 KAVKA HONEY SMASH

Kavka is a premium vodka distilled and bottled in Poland that has recently launched in Australia. Made using traditional production methods from the 19th Century, Kavka is reminiscent of how Polish Vodka used to taste: bold and full of personality. Adding to the uniqueness, Kavka has delicious apple and plum notes, which makes it taste smoother than most other vodkas.

Ingredients
40 ml Kavka Vodka
20 ml lemon or lime juice
10 ml honey
Ginger Beer
Ice

Apple to garnish

Method:
Pour vodka, lemon or lime juice and honey into a tall glass with ice. Add ginger beer and stir. Garnish with apple slices.