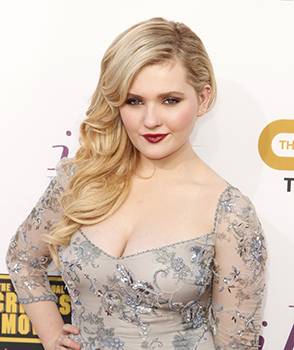 How to achieve the new -Long Layered' look by VS Sassoon Guest Artist Brad Ballard.
Brad Ballard is one of Australia's top session stylists who regularly works with some of the biggest names in the world. He is also the owner of a well-known Sydney salon. He is currently working with VS Sassoon as part of their Guest Artist Program, which draws on diverse creative talent from the fashion and beauty industry to bring a fresh take on hair for 2014. Here Brad gives advice on how to achieve this very on-trend style. It requires long or longish hair (try extensions if your hair is short) with a few layers cut in.
'This is a good look for most people," said Brad. 'It's classic but still relevant and it works for young girls really well - I particularly loved Abigail Breslin's take on it during the Awards Season. Here's how to achieve this look at home – a great idea for your formal when the time comes.":


Shampoo and condition your hair before applying a thermal protection spray through the mid lengths and ends of your hair. Through the root area, apply a soft-hold mousse to create a gentle texture and subtle root lift. Comb through using a wide toothcomb.
Using the NEW VS Sassoon Total Protection Ceramic Intense Salon Professional AC Dryer on high power, start drying your hair. This dryer delivers professional, versatile results even if you aren't a professional. It's equipped with high-density ceramic intense technology and a high velocity professional AC motor, which together deliver professional drying speed and even heat distribution to guarantee soft, shiny undamaged hair.
During this drying step, don't forget to lift your root area with your finger tips and direct the nozzle of your dryer into your fingers to maximize how much volume you are able to create. Once your hair is dry, use a large round brush to smooth and round the ends of your hair.
Next you will need the new instant heat Ceramic Curler range from VS Sassoon. If you want to create your favourite curls styles fast, fabulously and affordably (it's a true premium range without the price tag) then look no further. Comprising three curlers in three different barrel sizes, 19mm, 25mm and 38mm you can choose your curler to match your look. Using your Ceramic Curler on heat setting 6 and above for healthy/thick hair or 6 and below for fine/fragile hair start working from the nape up. Each section needs to be the same size as the curler you are using. For this look and length of hair I would suggest the 25mm Curler. Wrap each section of hair completely around the Ceramic Curler. When hair is hot to touch it's ready to be released.
Continue curling remaining hair, remembering to put a deep side parting in place before you reach the top sections. Curl up each side of your head so that you finish at the side part.
Leave each section to cool whilst you move onto the next section. Once all your hair has been curled and allowed to cool, brush through your hair gently, using a paddle brush. Your hair should fall into polish waves.
Finally fix with hair spray.