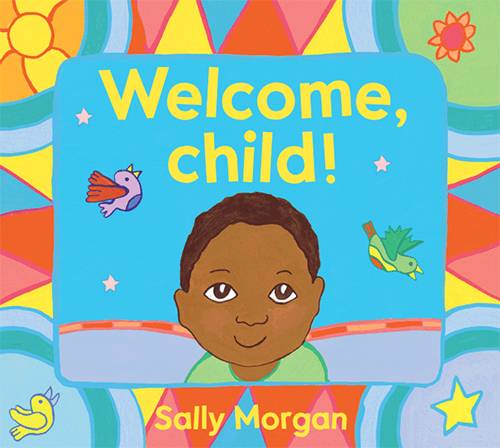 Welcome, child!
Welcome, child! is Sally Morgan's beautiful and heartfelt celebration of the love we feel for a new child. Simple, elegant and adorable, this stunning board book is the perfect story to share as a family and the sweetest way to welcome a little one to the world.
Sally Morgan's colourful and beautiful artwork depict love using a bright colour palette of happy birds, dancing stars and hearts that shine and the gentle lilt of her text echoes the deep joy of new life.
Sally Morgan wrote the book after the arrival of her grandchild. "Welcoming a new child is a beautiful moment in any family's life I wanted to capture the beauty of that time and put into words and images what we all feel - that deep love and bond".
Full of unconditional affection that will stand the test of time, this book is the perfect gift for a newborn and an absolute joy to read over and over again.
Birds sing songs of delight to greet you.
Flowers dance with joy to celebrate you.
Welcome, child!
Author: Sally Morgan
RRP: $12.99