Wade Ganzer Best Mattress Options Interview
In so many ways, your life is shaped by how well you sleep. Sealy sets the standard in quality, with a deep commitment to providing the sleep support and comfort that Australians need for a healthy mind and body.

All Sealy mattresses are handcrafted here in Australia - from spring formation to the final stitching - with design taking place in its Brisbane Research and Development Centre, the only NATA Accredited mattress centre in Australia.

Sealy delivers hundreds of mattresses to Australian's every day from its five facilities nationally. This is why Sealy is the number one bedding brand and leader in innovation and quality.



Interview with Wade Ganzer
Wade is a Bedding Industry Spokesperson for Sealy, the leading and trusted sleep specialist, handcrafting mattresses in Australia for over 60 years. Wade has over a decade of experience in the bedding industry, working with leaders in innovation when it comes to mattress support and comfort. With Sealy, Wade is driving the message for Australians to consider the sleep support they require for a health mind and body.


Question: What should we look for when choosing a new mattress?

Wade Ganzer: Your new mattress choice is a very personal decision that only you can make, so find what comfort you like best. There is a range on offer from ultra plush (very soft), plush (quite soft) or firm, and each Sealy Posturepedic has been designed for correct support on different body types and for long lasting comfort. Make sure when choosing a mattress, you spend a couple of minutes on each bed to feel the difference to determine your preference.


Question: How does our body type determine our mattress?

Wade Ganzer: Different body types will naturally be suited to different mattresses, so it's important to make sure that the right one is paired to your shape and height. For example, someone who might carry additional weight around their midsection should be looking for a mattress with additional cradling in the middle, which will offer more support. A taller person might be more inclined to consider a larger mattress, like a king size, as the extra length will offer a more comfortable sleep.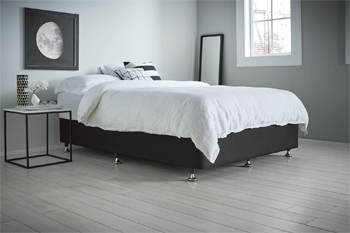 Question: And, how do our lifestyle factors influence the best mattress options, for us?

Wade Ganzer: In addition to our bodies, our lifestyles also hugely impact the best mattress to suit our unique needs and wants. We often receive enquiries from athletes who play high impact sports and are at risk of injury. Due to the bruising on the skin, we recommend a mattress with pressure-relieving materials such as Visco-elastic (this is featured in the Sealy Posturepedic Exquisite range). Whereas a king size mattress for growing families gives kids room to crawl into bed in the morning!


Question: With mattresses, does the higher the price, mean the better the mattress?

Wade Ganzer: The right mattress for you will depend on your body and lifestyle first and foremost. When shopping for a mattress, we can often forget just how much time is spent in bed - a third of your life! So when it comes to choosing a mattress, it's important to think about it as an investment. That said, the right one for you might not be the most expensive, though you need to look for things that you can trust. Look for mattresses from reputable bedding brands, made in Australia. They are likely to feature quality components that will make the bed built to last!


Question: Generally, how much will a good quality mattress cost us?

Wade Ganzer: It's hard to put a single price on a good quality mattress, as it depends on every unique need and want. It's very similar to asking how much does a good quality car cost? Each person is after different things. Find the right mattress. Generally, they should last ten years, so making the right choice early will provide better value in the long term. When you split the cost up over the years, it generally costs less than a cup of coffee a day!


Question: Is it necessary to flip and turn mattresses regularly?

Wade Ganzer: All Sealy Posturepedic mattresses are single-sided, this is because they feature a unique UniCased® system providing shock absorption to the perimeters and underside of the spring unit. Rotating the mattress on a regular occasion is a must, to ensure even settlement of the comfort layers. Our tip is to rotate it every two weeks in the first three months and once every two to three months thereafter.


Question: What else do we need to do, to keep our mattress in the best possible shape?

Wade Ganzer: A quality mattress protector will keep your investment safe and hygienic. Do not fold your mattress under any circumstances, as it will damage the edge support wire. When purchasing a new mattress you should consider replacing your old foundation as well. It may appear that your new mattress is sagging when the problem really lies with the base providing inadequate support.


Question: How important is our pillow to our sleep?

Wade Ganzer: The size and shape of your pillow may impact your sleeping alignment. A pillow that is too large may place more weight around your hips, causing the centre of the mattress to sag. Try to find a pillow that enables your shoulders, hips and ankles to be well aligned. Whether you are a side, front or back sleeper will also impact the choice of your pillow. You can go for a Contour Memory Foam Pillow to suit most sleep positions.


Question: What should we look for when choosing a pillow?

Wade Ganzer: How comfortable it is, is so important. However height and weight should be a consideration for performance and longevity.


Interview by Brooke Hunter