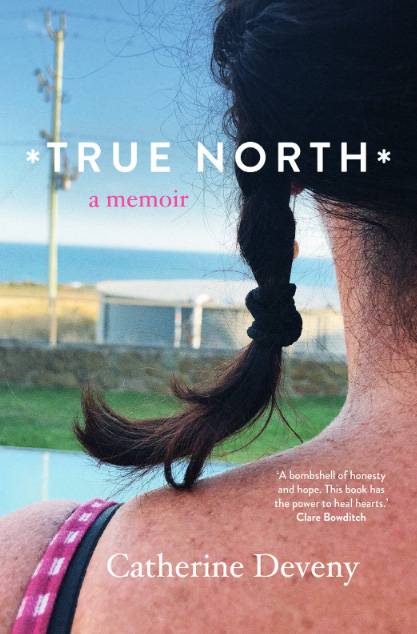 An uplifting, heartfelt memoir about surviving life's upheavals – and how to live authentically

'A bombshell of honesty and hope. This book has the power to heal hearts.' "Clare Bowditch
'Catherine Deveny is a blazing light in a world that is often grim. She brings her immense generosity of spirit to this beautiful memoir, and we are blessed to have her.' "Clementine Ford
When writer Catherine Deveny faced the end of a seventeen-year relationship with the father of her
children, she had no idea what lay on the other side of the months of tumult: she just knew she had to create space for a new life.

But this wasn't the first time Deveny had taken a plunge into the unknown or let go of conventional
assumptions. In True North, she shares how she emerged from an oppressive Catholic upbringing in working-class Reservoir, found her tribe in Fitzroy's sharehouses in the '80s, and learnt to live life on her own terms as she navigated the highs and lows of a creative life, family legacies and intimate relationships.

'This is the kind of story that stays with you long after you turn the final page.' "Michael Lallo,
The Age

'Breathtaking.' "Chrissie Swan
CATHERINE DEVENY is a writer, speaker and comedian. She is the author of ten books, including Mental, Use Your Words, The Happiness Show, Free to a Good Home, Say When and It's Not My Fault They Print Them.
True North A Memoir
Author: Catherine Deveny

Black Inc
RRP: $29.99

Buy this book