Top Bucket List items
Ski-diving
Scuba diving
Travelling into space aboard Richard Branson's Virgin Galactic
Living abroad for an extended period of time
Acquiring a new hobby such as gymnastics or learning a new language


Ray Lewis, a Baby Boomer and Founder of GreyPath, the number one website in Australia dedicated to seniors news, says there is an ongoing stereotype that older generations are over the hill, and living life in the slow lane - however the stats reveal something else.

'Just like the guys in Last Vegas, during our later years we're still trying to figure out the secrets to life and the key to success. Despite what our younger counterparts may think, we continue to have a burning curiosity for life and even more so than some of them! Enjoyment remains pretty high up on our agenda, with two thirds of Baby Boomers inspired to learn new things, explore and seek out first experiences. Our age certainly doesn't hold us back - it's quite the opposite really.

'We may have a few more smile lines and grey hairs, but our mental age is far younger than our physical age. We're just as mentally fit and open to experiencing new things as everyone else. Contrary to the stereotype, my generation is actually a bunch of Go Getters! Almost a fifth of us are proactively seeking out everything that life has to offer, like scuba diving, sky diving or learning a new language," said Ray.

'Beyond a passion for exploration, the study reveals that with age comes vitality for life, spare time and financial freedom to do the things you've aspired to your whole life."


Age is just a number

All of us have the occasional worry about growing older. Will we lose who we are and the excitement of our younger years?

Well recent research commissioned by Universal Sony Pictures Home Entertainment to mark the release of heartwarming comedy Last Vegas is proving that age really IS just a number.

Turning age stereotypes on its head, it seems that rather than moving into the slow lane when we get older, we are grabbing life with both hands and more than ever before.

To put any concerns to bed, we spoke to five women about their dos before they die, and its clear that gals in their 20s and 30s no longer have the most daring and exciting bucket lists. There has been an unexpected role reversal with the younger generation getting into crafts and our parent and grandparents giving us a run for our money with their new zest for life.

Last Vegas is available now on Blu-ray™, DVD, Digital and UltraViolet™.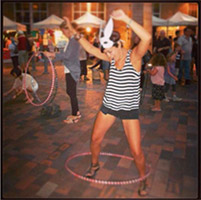 Kara Macdonald, is in her 20s and lives in Brisbane. She loves travel, her nannying job and musicals. A keen yogi, Kara is looking forward to travelling Western Australia later in the year. Here is her bucket list.

1. Go on Safari
2. Swim with dolphins
3. See Great Barrier Reef
4. Shower in a waterfall
5. Learn to knit
6. Ride an elephant.
7. See Broadway show in New York
8. Go on holiday to Disney World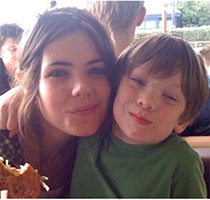 Kirsty Sloan is a digital producer from Melbourne. In her 30s she enjoys keeping fit, going to gigs and being the envy of her friends with her young looks. Here is her bucket list:

1. Learn Golf
2. Learn to sew
3. See Britney in Vegas
4. Fly a plane
5. Make my parents proud
6. Sleep in a tree-house
7. Adopt a dog in need
8. Swim in a pool of Evian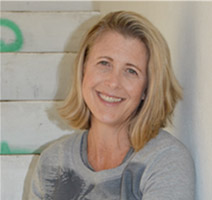 Candice Cooper-Williams, 42 years lived her younger years to the full and is now settled in Sydney and working at a brand agency (Activedge Brand Promotions), her list includes:

1. Swimming with whale sharks in WA
2. Competing in an 80km ice skating race in Sweden
3. Dive trip to the Maldives
4. Being part of an expedition to Antarctica
5. Working on an archaeological site
6. Staying in a villa in Tuscany for a month in summer
7. Having a my photos published
8. Heli boarding in NZ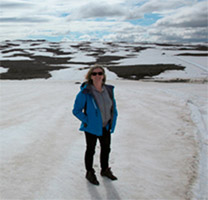 Vivien Cornish is a former accountant in her 50s. She loves life and has a keen sense of adventure, valuing life experiences over money and status. Her list is

1. Going to space (she has a ticket for Virgin Galactic)
2. Climbing Kilimanjaro
3. Walking the Inca Trail
4. Seeing the Northern Light
5. Bungee jumping
6. Learning the tango
7. Hiking volcanos in Iceland
8. Sky-diving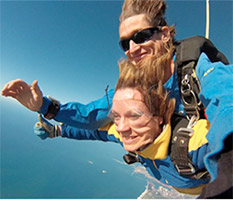 Roslyn Prowse found her passion in later life – sky-diving! Diving for the first time in her 60s, she is a regular visitor at www.skydive.com.au in Wollongong, and has already completed five dives in the past few months!

1. Ski-diving (any time, any day)
2. Go heli-skiing in Canada
3. Visit Antarctica
4. Paraglide in the alps
5. Dive with whale sharks in Southern Australia
6. Climb Cradle Mountain in Tasmania
7. Cycle in Holland
8. Kayak in New Zealand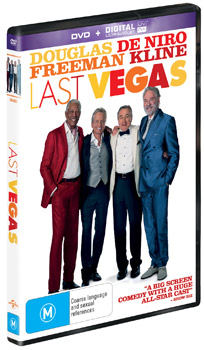 Last Vegas DVD
Cast: Michael Douglas, Robert De Niro, Morgan Freeman, Kevin Kline, Mary Steenburgen, Roger Bart, Romany Malco
Director: Jon Turteltaub
Genre: Comedy
Rated: M
Running Time: 105 minutes

With the 'mother of all-star' casts including Academy Award winners Michael Douglas, Robert De Niro, Morgan Freeman and Kevin Kline, Last Vegas is a laugh-out-loud comedy about four old friends who reunit in their late 60s for a last hurrah in the City of Sin.

Billy, Paddy, Archie and Sam have been best friends since childhood. So when Billy, the group's sworn bachelor, finally proposes to his thirty-something girlfriend, the four head to Las Vegas with a plan to stop acting their age and relive their glory days.

On arriving, the four quickly realise that Sin City is not the place it used to be, testing their friendship in ways they never imagined. The Rat Pack may have once played the Sands, and Cirque du Soleil may now rule The Strip, but it's these four who are taking over Vegas.

From geriatric gags about Lipitor, hip replacements and early bedtimes, to scadntily-clad lap dances to LMFAO's Redfood and transvestites dressed in Madonna drag, Last Vegas is a comedy unafriad to let its hair down. Driven by its talented, veteran actors, this heartwarming comedy delivers genuine and humourous insight into the humanity of its characters.

Special Features:
Filmmaker Commentary with Jon Turteltaub and Dan Fogelman

Blu-ray Special Features:
Filmmaker Commentary with Jon Turteltaub and Dan Fogelman
It's Going To Be Legendary
Four Legends
The Redfoo Party
The Flatbush Four
Ensemble Support

Last Vegas
RRP: $39.95
Blu-ray: $44.95