From the bestselling author of The Truths and Triumphs of Grace Atherton Hatters Museum of the Wide Wide World, a dilapidated, once-whimsical museum, offers unexpected solace to a grieving widow, and exposes secrets that will alter the course of her life.

When Cate and Richard met at university they felt an immediate spark, but as the couple matured Richard's inner demons threatened their happiness. With time, he receded further and further into darkness until he disappeared altogether.

Now, four years after Richard's passing, Cate is let go from her teaching job and can't pay the rent on the London flat she shares with her and Richard's son, Leo. She packs the two of them up and ventures to Richard's grandfather's old Victorian museum in the small town of Crouch-on-Sea, where the dusty staff quarters await her. Despite growing pains and a grouchy caretaker, Cate falls in love with the quirky taxidermy exhibits and sprawling grounds and makes it her mission to revive them. But as Cate becomes more invested in Hatters, she must finally confront the reality of Richard's death – and the role she played in it – in order to reimagine her future.

The Museum of Forgotten Memories masterfully weaves life with death, past with present, and grief with hope.

About the author

Anstey Harris teaches creative writing for Canterbury Christ Church University and in the community with her own company, Writing Matters. She has been featured in various literary magazines and anthologies, been shortlisted for many prizes, and won the H G Wells Short Story Award. Anstey lives in Kent, UK and is the mother of the singer-songwriter Lucy Spraggan.

The Museum of Forgotten Memories
Simon and Schuster Australia
Author: Anstey Harris
ISBN: 9781471194610
RRP: $29.99


Interview with Anstey Harris
Question: What originally inspired the idea of The Museum of Forgotten Memories?

Anstey Harris : It is based on a real life museum near where I live, the Powell-Cotton Museum. Eight years ago, when I came back to the town I grew up in, I went over to check if the museum was as cooky and as cool as I remembered. While I was there, I met Percy Powell-Cotton's great-granddaughter, Susan Johnson, who had just arrived from Melbourne, Australia to live there. There hadn't been any family living at Quex since her great-uncle had died some years before so she upped and left with her partner and two children, to move back to the ancestral home. I got to l know Susan and, through that, the behind the scenes life and story of the museum. It's mostly fiction in my book, but some of it blurs eerily with reality!
Click here for Susan's story.


Question: Who do you hope reads The Museum of Forgotten Memories?

Anstey Harris : I'd like a wide audience to read The Museum of forgotten Memories because, particularly in Richard and Leo's story lines, it has some real messages that need to be out there. Also, of course, for Cate – the difficulties of living with someone with depression are not often talked about, even now that we are more open about mental health.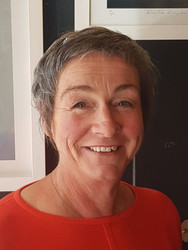 Question: Are the characters based on anyone you know, in real life?

Anstey Harris : I have been privileged, in my life, to get to know a few people with learning disabilities. It has long been an ambition of mine to write a story where a major character (in this case, our hero) has a learning disability but where that is NOT their story and, in fact, their own character arc would be exactly the same without it.


Question: How much of your inspiration comes from real life and real people?

Anstey Harris : My characters are entirely fictional but, as for every writer, blended with touches of my friends and people I've met or even know well. At the moment I'm writing in lockdown and I find that really shrinks the available pool of details or character traits. I think it's essential that writers colour in their story world with real details in order to produce something completely and wholly believable.


Question: What's the main message you hope readers take from The Museum of Forgotten Memories?

Anstey Harris : The message is similar to the one from my first novel: never assume you know everything about someone - you can't ever really know them unless you've walked in their shoes. At the same time, I would like people to take away a message of redemption, and of hope for forgiveness.


Question: What is the best thing about creating a character like Cate?

Anstey Harris : I think the same as creating any character: the sky's the limit! You can ask your character to do many things for you but, especially with Cate, I had to be careful I wasn't asking her to carry too much. She has been through such a lot. I think the best thing is helping the character find their joy – to discover, Wizard of Oz-style, that the answer was within them all along.


Question: What advice do you have for aspiring writers or artists?

Anstey Harris : Never give up. I could paper a house with rejection slips – I don't even take them to lectures or festivals as it would just be too depressing for emergent writers to see. But, with the support of my family and some very good friends, I didn't give up, and I learnt to listen to advice about how to improve my fiction. I can't stress highly enough how much a good teacher is worth having when you start to write.


Question: What or who inspired your love of reading/writing?

Anstey Harris : I was that child who checked 7 books a week out of the library. And my brother didn't read so I took his too. I was very lucky – I was allowed to read at meals and walking along. My mother taught me to treasure books and everything within them.


Question: What book are you reading, right now?

Anstey Harris : I've been rereading some apocalypse/global doom fiction... I've just finished The Midwich Cuckoos, a lifelong favourite, and am about to start Station 11, for about the fifth time!


Question: What's next, for you?

Anstey Harris : I'm almost halfway through a story set in the present day and 1963. Like all my books, it's about love and where to find it, it's about salvation and redemption and the whole truth that it's never too late. It's very sad... but hopeful too.


Interview by Gwen van Montfort