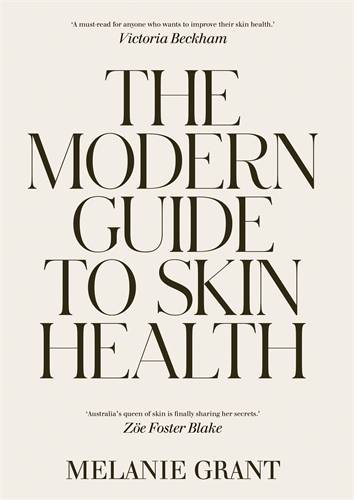 Skincare expert Melanie Grant knows that healthy skin doesn't need make-up; it glows on its own. She also believes that the most beautiful people are those who embrace ageing and feel confident in their own skin, whether they're in their twenties or sixties.

With practical, elegant advice for every age, skin type and concern, The Modern Guide to Skin Health reveals how to achieve a glowing complexion using effective everyday products and simple, tailored routines. Cutting through industry hype and insider jargon, Melanie educates us to make the best choices for our own skin, from understanding ingredients lists and professional treatments, to eating the right food to support skin from within.

This is the new beauty bible for women of all ages, who want to look and feel radiant in their own skin.
Author Information
Melanie Grant is one of the world's most sought-after skincare experts. With more than two decades of experience in the skincare industry and state-of-the-art studios in Sydney, Melbourne, Los Angeles, Paris and London, Melanie has earned a devoted following, as well as recognition as an authority in her field. In 2016, CHANEL Australia announced Melanie as their first official Skin Expert, followed by CHANEL USA in 2019. She regularly appears in the global press, including Vogue, Harper's Bazaar, Elle and The New York Times.
The Modern Guide to Skin Health
by Melanie Grant
Pan Macmillian
RRP: $39.99
buy this book