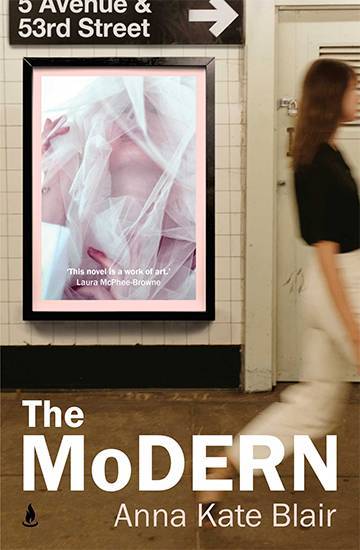 In an age driven by desire, what happens when you want two different things?


Set in the pristine, precarious world of MoMA, The Modern is a brilliantly wry and insightful debut about art, sexuality, commitment and whether being on the right path can lead to the wrong place.


Things seem to be working out for Sophia in New York: having come from Australia to be at the centre of modernity, she's working at the Museum of Modern Art, living in a great apartment with a boyfriend interviewing for Ivy League teaching positions. They're smart, serious, dine in the right restaurants and have (a little unexpectedly) become engaged just before he leaves to hike the Appalachian Trail.


Alone in the city, Sophia begins to wonder what it means to be married – to be defined, publicly – in the 21st century. Can you be true to yourself and someone else? In a bridal shop she meets Cara, a young artist struggling to get over her ex-girlfriend, and the two begin a connection that leads Sophia to question the nature of her relationships, her career and the consequences of being modern.


Both playful and profound, inhabiting the gap between what we feel about ourselves and how we behave, Anna Kate Blair's debut novel is a sparklingly insightful queer exploration of desire, art and her generation's place in the world. It announces an exceptional new literary voice.
The Modern
by Anna Kate Blaire
Simon and Schuster
RRP: $32.99
buy this book