The Mean Times create infectious, high-energy rock and roll with a let-loose-and-party attitude.
Their sound is a pastiche of indie cool with sharp, scuzzy riffs and catchy pop choruses, all delivered with tongue-in-cheek lyrics and a hell of a lot of swagger.

While the Melbourne-based band has spent the past few years backfilling positions - they've gone through eight different drummers, three bassists, and three lead guitarists - their core members (Eoin Clements, Rob Meerbach and Tom Morgan) have diligently knuckled down to enhance their sound and improve their songwriting. This culminated in last year's comeback single 'Sober'- a catchy punk pop tale of sliding doors, intemperance, drinking to forget, and a prawn.

Now the band are back with their raucous new single, 'Be Still My Bleeding Heart'. This will be the second track to be lifted off their forthcoming second EP, Raw Prawn, due for release in late March 2019.

It's going to be a busy and creative year for the seafood-obsessed trio. Once they drop their second EP, Raw Prawn, in late March they'll have even more fishy releases in store for 2019!

Be Still My Bleeding Heart Tour
Friday - Sunday 15th - 17th March - Aireys Inlet Music Festival
Friday 5th April - Young Street Social, Frankston, Melbourne
Saturday 6th April - Coburg Rsl, Melbourne
Friday 12th April - Bombay Rock, Brunswick, Melbourne



Interview with Tom Morgan
Question: How would you describe your music?

Tom Morgan: A joyful explosion of indie punk rock and roll.


Question: Which is your favourite song to perform live and why?

Tom Morgan: It's potentially a song called 'Oxygen', which is coming out on another EP later this year. It's usually the closer of our live sets. I'm allowed to play things that aren't just chords and get to belt out some unhinged vocals. It's also perfect for cutting some solid rock moves and guitar theatrics.


Question: What should we expect from your upcoming tour?

Tom Morgan: Probably some obnoxious stage antics and really nice shirts. We'll no doubt come with well-meaning intentions of trying to be serious musicians and showcasing our song writing finesse and new arrangements, but end up getting too excited and going full punk rock, unhinged and dangerous. At the EP launch in Brunswick on 12 April, you're also going to see a few additions to the line-up with a horn section and keyboards.


Question: If you could have anyone, in the world, attend a show, who would it be?

Tom Morgan: I'd just really like my old mates to come along for a beer, as I don't get to see them much anymore.


Question: Do you prefer performing live or recording?

Tom Morgan: They're both pretty awesome in different ways, but you can't beat the buzz of adrenalin you get from a live show. It sticks around for days after. But when you're recording properly, you're prepared and know exactly what you want to do and achieve, it's also a pretty good feeling that's hard to beat. That said, I have been known to fall asleep in the studio, so I'm gong to say playing live is preferable.


Question: What is the story behind the band name?

Tom Morgan: No story really. We just wanted something bland that also sounded cool and was a subtle yet meaningless play on words. That said, for something so simple, it's amazing how many times people get it wrong!


Question: How did the band come together?

Tom Morgan: This band has been coming together and falling apart for about seven years now! Although we're pretty settled now. It started off as a group of Tassie mates living in Melbourne, who'd all previously played in bands together back home. As lives changed and people moved on (with the exception of me), I roped in a mate from work (Rob) and then plucked Eoin from the depths of the internet and things became a bit more solid. At least for the three of us. We then enjoyed a procession of deadbeat drummers (see what I did there?) – from ex crims to overgrown man-children, all without cars, jobs and focus – so we've since decided to crack on with just the three of us, roping in drummers we trust, and other support musos, along the way.


Question: What motivates you most when writing music?

Tom Morgan: It used to be funny stories, musings or anecdotes, but these days, and this sounds kind of horrible, I get motivated to write more and better songs when I'm feeling down. Or something isn't quiet right in my life. It just flows out.


Question: Which music/artists are you currently listening to?

Tom Morgan: Just checked my most recent listens and they include Dear Seattle's 'Don't Let Go'; West Thebarton's 'Different Beings Being Different'; Rat Cat's Blind Love / Tingles; Magic Dirt's 'Friends in Danger; The Aints!' 'The Church of Simultaneous Existence' and 'Funny Fart Noises', which is a sure fire way to entertain the kids in the car.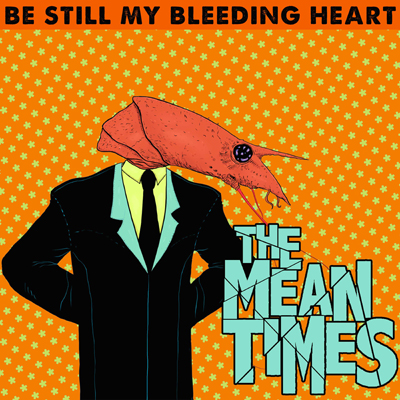 Question: What or who was your inspiration to go into the music industry?

Tom Morgan: I used to lie under a table and listen to by parents' old 60s rock and roll tapes / records from an early age. I remember wanting to play music from then onwards. But the moment that made me want to front a rock and roll band was sneaking into a licensed You Am I gig at the age of 16 in 1996 (a little known band called Powderfinger opened the show alongside Snout). I remember staring at Tim Rogers in his prime commanding the stage. They played the perfectly formed set – from a full on opening, to a mellow middle with a couple of solo acoustic numbers, to a rocking crescendo – a feeling I still try to emulate in our sets. From that moment I wanted to be him. I wanted to write catchy, yet intelligent songs and put on a show for people.


Question: If you could collaborate with another artist, who would it be?

Tom Morgan: Part of me wants to say I'd love to do something super weird with the king of collaborators, Mike Patton. But thinking back on that last question, I think I'd just love to write a few decent rock songs with Tim Rogers.


Question: What is the biggest challenge you have faced along the way to your musical success?

Tom Morgan: I'm not sure we're anywhere near successful yet, but I suppose if success is releasing something you're proud of, like we are with this EP, then we'll take it! But we're always facing massive challenges – finding time to wrote, record and play gigs; getting people to shows; getting people to listen to our songs; not being hip-to-the-jive with anyone in the in-crowds of the various music scenes; our music not being on trend; haemorrhaging money and not even getting close to breaking even; the list goes on.


Question: What's a typical day like?

Tom Morgan: Get up at 6am. Wrangle children. Get on my bike with my oldest son and ride him to school, then keep cycling into the city for work. Try and write songs in my head on the way, as I have very little time to write on an actual instrument. Get to work and put on shorts and a loud shirt to separate myself from the other corporate drones. Try to do as much band admin and management as I can on the computer before I have to do the stuff I actually get paid for. Sit at my desk wishing I was doing music for a living instead of talking turkey with turkeys. Try to remember the song I wrote in my head on the way to work. Tell everyone I have to pick up the kids so I can leave early. Cycle home and pick up my son. Have a bike race home where we pretend to be different racehorses and I call the race in a race caller's nasal tones. Have dinner, play cricket/soccer/tennis in the backyard and after the kids are down, maybe get to go to band rehearsal or play a gig. Ten per cent of the time I may be able to transpose that song I wrote in my head onto a guitar.


Question: What has been your favourite part of becoming a music artist?

Tom Morgan: The thrill of playing live gets me every time. The high is better than any type of horse tranquilliser cut with washing powder.


Question: Can you share your socials?

Tom Morgan: Yes I can. Can you please share some cake? Here they are:
www.facebook.com/themeantimes
https://themeantimes.bandcamp.com
@themeantimes
@the_meantimes
YouTube


Interview by Brooke Hunter