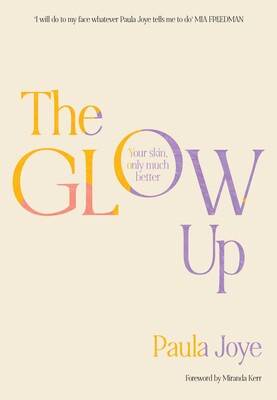 Six simple steps to the best skin of your life.

Do pores really open and close? Is eye cream necessary? Should you be rubbing snail slime all over your face?

Award-winning journalist Paula Joye is sharing her secrets, so that you too can achieve the inner and outer glow that comes from skin that is clear and healthy. You will learn where to spend and where to save, how to create a routine, and what to do when your skin inevitably changes from age, weather, illness and stress.

The Glow Up cuts through the BS, empowering you to glow at any age and stage in life.
The Glow Up: Your Skin, only much better
by Paula Joye
Simon & Schuster Australia
RRP: $39.99
buy this book