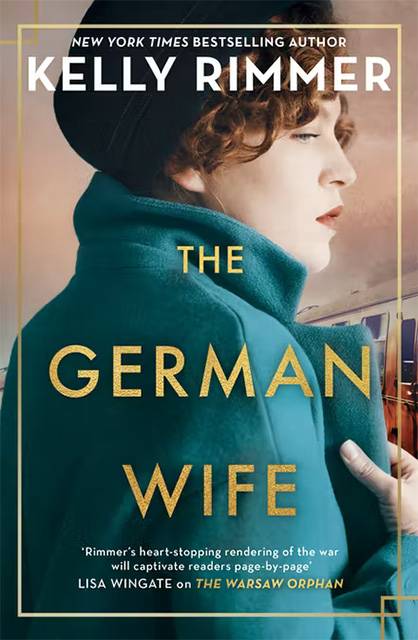 Inspired by a true story, the New York Times bestselling author of The Warsaw Orphan returns with an unputdownable novel of a community torn apart when a former Nazi family moves into town to work on NASA's space program.
Berlin, 1934. Sofie Rhodes is the aristocratic wife of a scientist whose post-WWI fortunes change for the
better when her husband, Jurgen, is recruited for Hitler's new rocket project. But too late they realise the Nazis' plans to weaponise Jurgen's technology as they begin to wage war against the rest of Europe.

Alabama, 1949. Jurgen is one of hundreds of Nazi scientists offered pardons and taken to the US to work for the CIA's fledgling space program. Sofie, now the mother of four, misses Germany terribly and struggles to fit in among the other NASA wives. In amoment of loneliness, she confesses to a neighbour, Avril Walters, about Jurgen's membership in the SS.

When the scandalous news about the Rhodes family's affiliation with the Nazi party spreads, idle gossip turns to bitter rage, and the act of violence that results will tear apart a community and a family before the truth is finally revealed – but is it murder, revenge or justice?
KELLY RIMMER is the New York Times, Wall Street Journal and USA Today bestselling author of over ten novels, including Before I Let You Go, The Things We Cannot Say, Truths I Never Told You and The Warsaw Orphan. She's sold more than one million books, and her novels have been translated into more than 20 languages. Kelly lives in the Central West of New South Wales with her family and fantastically naughty dogs, Sully and Basil.
The German Wife
Author: Kelly Rimmer
Hachette Australia
RRP: $32.99
Buy this book