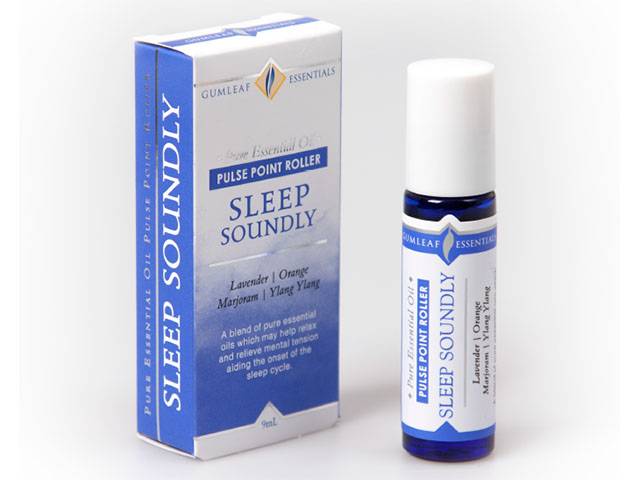 Gumleaf Essentials Pulse Point Rollers are a ready-to-use topical oil blend in a convenient travel size. 100% pure and certified essential oils safely diluted in fractionated coconut and jojoba carrier oils. Beautifully boxed and supplied with a detailed information leaflet to help you to get the greatest benefit from these topical blends.

Sleep Soundly
May help relax and relieve mental tension aiding the onset of the sleep cycle. Containing: Orange, Lavender, Ylang Ylang and Marjoram Essential Oils.
To Use: Apply to the temples, wrists, back or chest as required or inhale.
Gumleaf Essentials Pulse Point Roller Sleep Soundly, 9ml, $19.95 available online at www.buckleyandphillips.com.au and at selected health foods stores, pharmacies and retails outlets, world wide.