Schick Quattro for Women
Catwalk shows across the globes are all demanding one thing this winter- keep your legs shaved and on show. From London to Paris, New York to Sydney, when it comes to hosiery it's all about distressed tights, fishnet stockings and elegant sheers. So, whilst the rest of your body will be wrapped up, there's no hiding away for the legs. Luckily for the fashion conscious amongst us, Schick Quattro from Women™ knows its fans are interested in looking good all year round and that's why the new sleek and sophisticated razor has been re-designed with contours that specially fit a women's hand for improved performance.
The new season's 'must have' beauty accessory not only looks and feels more feminine, the four ultra-thin blades give you such a close shave- you could even skip a day or two. So don't catch Porcupine Syndrome throughout the colder months- because unless you're doing a Mo'nique rebel against the red carpet statement, you really have no excuse.Rest assure that your new and improved Schick Quattro from Women razor will leave you feeling fabulous in your skin no matter what the occasion. Whether you're preparing for a weekend away, choosing the perfect outfit for a date or going evening glam for a night out with the girls, the restyled Schick Quattro for Women will help you have catwalk ready legs in no time.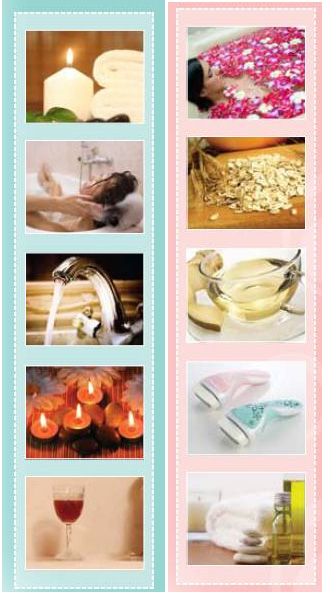 Schick Quattro for Women Benefits:
Re-designed contoured, feminine handle to fit a woman's hand for a more comfortable hold
Long-lasting smoothness
Four ultra-thin blades for a shave so smooth you could skip a day or two
Two enhanced conditioning strips. One with aloe, the other with Duo-vitamin complex™ to help nourish your legs whilst shaving
Compact pivoting head to follow your body's contours
Less arch in the handle for an easier grip.
Each package contains
Schick Quattro for Women Razor Handle (with cartridge)
One additional razor cartridge
Shower hanger
The Schick Quattro for Women is available to purchase at supermarkets, discount department stores, Priceline stores and pharmacies nationwide at an average retail price of $11.99 and can be used with any Schick Quattro for Women refill cartridge. Refills come in 4ct packs at an RRP of $14.49 or a 6ct pact at an RRP of $19.99
The stockist number is: 1800 634 876
Please view
www.schick.com.au
for more information
Schick Quattro for women glides over the skin without cutting for a smooth close shave.