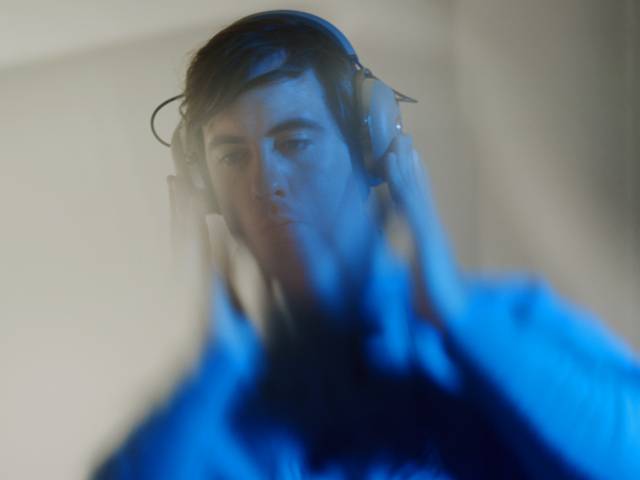 Los Angeles-based producer Shallou has finally revealed his highly anticipated The Long Way Home EP via FADER Label. Led by the anthemic "Corners" which explodes into a kaleidoscopic array of colorful production touches, it's bookended by "Pacifica" which swings from introspective to intensely uplifting. Previous singles "Here," "High Tide," and "Heartaches" sound naturally at home on the project, receiving recent praise from the likes of FLOOD for "lush, lose-yourself-on-the-dancefloor hooks with pulsing beats and shimmering guitar touches."

Behind the inspiration of his EP, Shallou reveals: "The EP began as an ode to this town near San Francisco that I visited called Pacifica, where I felt true inner peace and was able to let the past few years of my career fully wash over me. The town reminds me of my childhood trips to southern Maine; the ocean laps against large rock formations and the town feels sleepy and calm. Fishermen dangle their rods into the ocean from a long historic-looking pier, hoping for a bite. The air is misty and crisp, something I don't experience too often in LA, where I live in a bustling community. During COVID, I had some extremely difficult mental struggles - I was diagnosed with OCD and anxiety/depression consumed everything. In 2021, working on the new music represented a safe place I could escape to just like Pacifica, just like home."

He continues: "However, after watching the joy and excitement about the possibilities for my previous album and the tour surrounding it get swallowed by the new reality of COVID, I was nervous to put too much faith and energy into a new creative endeavor. I often struggled to create and felt further from this 'home.' It was a constant struggle that the EP has come to represent: it felt like I was out at sea, trying to paddle back. The isolation of quarantine and the slow degradation of society and nature have me reaching out for this sort of 'holy land', a place where I can relax and just feel safe again. Through all this, I think The Long Way Home EP bears a hopeful theme of getting through the worst times. Visually, the artworks resemble a beacon of light through the haze, guiding you home through uncertain waters."

As for "Corners" in particular, he concludes it "was written in March of 2021, when I finally felt hope coursing through my veins again. I could finally clear the haze and write about the feelings I had experienced during the pandemic and continue to experience. I had a feeling of impending doom always nagging at me, sitting in the corner of my mind waiting to strike. It was creatively debilitating, but when I finally felt a sense of normal returning I felt I could feel hopeful again and work towards something."

Shallou is hot off the success of his 2020 debut album, Magical Thinking, which has reeled in over 80 million streams to date and includes crowd pleasers "Older" featuring Daya, "Good Together" featuring Ashe, and more. The record received praise from the likes of Magnetic Mag for "soaring melodic tracks with collaborations that push the envelope" and reflects "the search to find one's place in the world." He topped off 2020 with the summer anthem, "I Leave Again," in collaboration with French connoisseur Petit Biscuit. Coming off an extensive fall tour with multiple sold out dates from Los Angeles to New York City, Shallou continues to make waves in 2021.