Renée Geyer: Australia's Finest Multifaceted Singer
A six-time ARIA award nominee and 2005 inducted ARIA Hall of Fame artist, Renee Geyer is the legendary Australian singer whose gritty and powerful voice is instantly recognisable, and she will be putting on a show at Bird's Basement from September 2019.

In her autobiography, Confessions of a Difficult Woman, Geyer describes herself as "a white Hungarian Jew from Australia, sounding like a 65-year-old black man from Alabama."

Geyer's raspy, deep voice is impressive and engaging, executing trills with ease and belts with clarity. Additionally, her playfulness with tone, timing and dynamics along with the emotive power of her phrasing is evidence of her near 50 years of experience in the industry.

From her teen years, Geyer was recognised to be a precocious blues singer. Geyer says of rhythm and blues, "this genre of music picked me… from a very early age, I was listening to it on my transistor radio under my pillow. At fourteen or fifteen years of age, I knew that this was the music I connected with."

Geyer's extensive repertoire also includes soul, jazz, rock, pop and reggae.

Outside the success of her 23 albums, Geyer has also been an internationally respected and sought-after backing vocalist, working alongside Sting, Chaka Khan, Bonnie Raitt, Jackson Browne, Toni Childs and Joe Cocker.

Moreover, Geyer has also enjoyed involvement in a number of bands throughout her career, starting with Dry Red in Sydney in 1970, followed by Sun, Mother Earth, Sanctuary, Easy Piece and Bump Band.

Releasing records that have been making the charts every decade since the 1970's, Geyer has demonstrated her unique musical offering to the world and has done Australia proud in doing so. When you experience her music live, you will walk away agreeing that nobody but Renee Geyer sings like that.

Renee Geyer is performing live at Bird's Basement on Friday 6 September, Friday 1 November and Friday 6 December from 7:45pm.


Interview with Renée Geyer
Question: Can you tell us about your upcoming performances at the Bird's Basement?

Renée Geyer: I am performing three shows, Friday 6th of September, Friday 1st of November and Friday 6th of December. There will be 75 minutes of music. Old, new, borrowed and blue.

You can purchase tickets online at https://birdsbasement.com/


Question: Which is your favourite song to perform live and why?

Renée Geyer: "Man's World" because I love James Brown and the statement it makes.


Question: If you could have anyone, in the world, attend a show, who would it be?

Renée Geyer: Aretha Franklin.


Question: Do you prefer performing live or recording?

Renée Geyer: Both have their special appeal.


Question: What motivates you most when writing music?

Renée Geyer: Melodies in my head.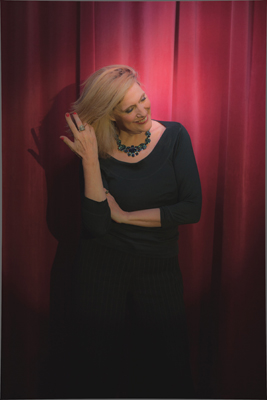 Question: Which music/artists are you currently listening to?

Renée Geyer: A lot of "old school" - Donny Hathaway and Gladys Knight.


Question: What or who was your inspiration to go into the music industry?

Renée Geyer: Aretha Franklin.


Question: If you could collaborate with another artist, who would it be?

Renée Geyer: Again, Aretha Franklin.


Question: What is the biggest challenge you have faced along the way to your musical success?

Renée Geyer: Staying interested.


Question: What's a typical day like?

Renée Geyer: Late to rise and late to bed… with lots of music in the middle!


Question: What has been your favourite part of becoming a music artist?

Renée Geyer: Interacting with great musicians.


Question: Can you share your social media accounts?

Renée Geyer: https://www.facebook.com/ReneeGeyerOfficial/


Interview by Brooke Hunter