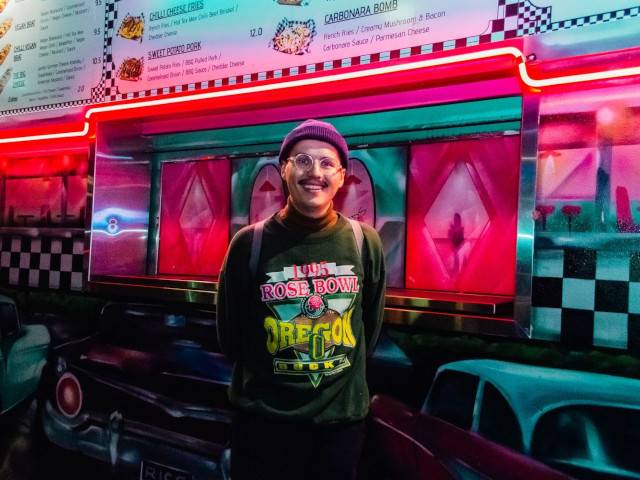 Gold Coast's neighbourhood band Pure Milk introduce their throw back infused tune "Food Court Days". A homage to their younger years, the track unpacks memories from Thursday nights spent lazing around the local food court.

A warm follow up to their recent release "Dreams On A Platter", "Food Court Days" is a fresh taste of what's to come from their upcoming EP of the same name due for release Friday 26 August.

Sonically, the track is a pool of punchy guitars and cheery melodies. Sprinkled with coming-of-age lyricism, the sentimental track is a nod to their suburban shopping centre where lead singer Lewis sings 'It was all we could do' as an ambitious teen.

Lewis talks about what "Food Court Days" means to him; "The unbridled joy of the mall, the cheap feeling of fluorescent lights, the lost freedom of a near empty Kmart. All our formative moments came from food courts on Thursday late night, don't lie you yourself."

Turning heads with their 2020 EP release Garden Anxiety, the band quickly gained Double J rotation and received numerous triple j spins from Richard Kingsmill and Declan Byrne. Winning over hometown crowds with their jovial stage presence, the band have shared lineups with some of indie/rock's favourites, including DZ Deathrays and Eliza & The Delusionals and festivals Mountain Goat Valley Crawl and Crafted Festival. With a collection of notable achievements under their belt and a nod from industry, the Queensland quintet are riding the escalator to the top.