Alternative indie pop auteurs Pirra have released their buoyant new single Never Apart, a synthy adventure produced by Sam Littlemore of Pnau. The group, whose namesake Pirra means moon in Luritja, a language spoken by the Luritja people, are set to hit the road for an east coast run of dates kicking off at Oxford Art Factory (Syd) on September 3 before moving on to The Toff (Mel) on September 10 and finishing up at Suzie Wongs Good Time Bar (Bris) on September 12.

After a year of isolation and anxiety, an exuberant track like Never Apart is a welcome, much-needed release. It's an irresistible bop from start to finish – synths bounce energetically as lead vocalist Jess Beck's clever, hooky melodies earworm themselves into the listener's memory. Drawing upon influences such as Northeast Party House, RÜFÜS DU SOL and Running Touch, it'll have you singing along even through the first listen.

Speaking on the creation of the track, guitarist and synth player James McKendry says, "Never Apart was produced and mixed by Sam Littlemore (aka Sam La More) of Pnau. He really challenged us to get out of our safe zone. Never Apart started as an instrumental track Curtis (our bass player) was working on for days. Eventually he emerged from his music cave and then I wrote the vocal melodies and lyrics. The lyrics are vaguely about feeling connected to somebody, no matter the distance, but I wanted to make a melody that felt easy to sing along to and that people could find their own meaning to. We were definitely inspired by Pnau, and had been listening to their album Changa around that time, although we never dreamed we would end up working with Sam Littlemore on this song!"

Pirra are currently signed to CR2 Records in London, who also represent electronic dance heroes Carl Cox and Camelphat. Reflecting on how the deal came about, James explains, "At the time a publisher and friend of ours Rob Scott knew our music was headed in a dance direction so he got in contact with the head of CR2 Mark Brown and showed him our track Under the Skyline. Mark loved the track, as well as some of the other demos we sent him so he offered us a record deal. Since then, it's been such a thrill to collaborate with some of our heroes and we're pumped about some upcoming collaborations we hope to announce soon."

Pirra is James McKendry (guitar, synth), Jess Beck (vocals), Curtis Argent (bass, synth) and Jeffrey Argent (drums)


Interview with Pirra (Jess Beck)
Question: How would you describe your music?

Jess Beck: I like to think that the word 'fun' comes to mind first up. We use a lot of synths and programmed sounds and like to keep things upbeat these days.


Question: Can you tell us about Never Apart?

Jess Beck: Curt and James were lucky enough to have a beer with Sam Littlemore from PNAU. It was at this catch up that Sam said he thought there was some potential in our demos but that we had been playing it too safe and needed to find our punk a bit more. Next minute, Curt has whipped up a fun instrumental bed that went through a couple of versions and then James worked his magic on the melody and lyrics. Sam then jumped on board officially to produce the track and it was an incredible experience and hopefully will get to work with Sam again some time.


Question: Is there a particular message you hope listeners take from your music?

Jess Beck: Look, not really. We just want people to hear our music and have a good time, to be transported from their day to day lives. It's not to say that down the track we are against songs having messages. It's just we're having fun at the moment and we want to pass that on.


Question: Which is your favourite song to perform live and why?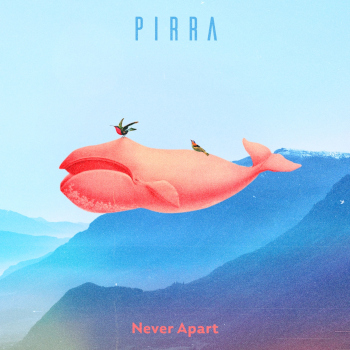 Jess Beck: I still have a big soft spot for our song 'Under the Skyline'. This tune led us into our more indie/dance journey. When we first performed it live at Surry Hills Festival, suddenly everyone jumped up on their feet and started dancing. We knew from then that we wanted to make music to get people dancing. It was the song that caught the eye of our record label and why they signed us.


Question: What should we expect from your upcoming shows?

Jess Beck: Sore feet. A big, fun party. Big production, a lot of up tempo tunes.


Question: What is the story behind the band name?

Jess Beck: I connected with legendary Warumpi Band Guitarist and Songwriter Sammy Butcher at the Festival of Pacific Arts (where we were both performing), as we realised that we were both from the same Luritja Nation. Over the couple of weeks of spending time with Sammy and Tjupi Band, they taught me a few Luritja words, which was also special because it was my first time hearing my Grandmother's language.

Some time after, things were really changing musically for me and the guys, so we decided it was time to change the group from Jess Beck to something else. So I did a call out on Facebook asking for help to come up with a new band name. It was then that Sammy wrote "Pirra', it means moon" on the post. I wrote to Sammy personally and I got his blessing.


Question: How did the band come together?

Jess Beck: I met the boys in their last year of uni. I sang for Curt's final recital performance and we have continued the musical journey together. We started writing music together and it's evolved over the years to what we're doing now.


Question: What motivates you most when writing music?

Jess Beck: Being creative is more spontaneous for me. I don't sit down and say right, I'm going to write a song. Song ideas have come to me when I've been hanging out at a party, on the dance floor at Mad Rackett gig, or watching a movie. I'll whip my phone out and sing ideas into my phone and then show the boys.


Question: Which music/artists are you currently listening to?

Jess Beck: Running Touch, PNAU, BRONSON, Sycco, Lorde, and have gone back to listening to some 90's tracks by Merrill Bainbridge, Sixpence None The Richer. Also a little left field but I'm loving Kacey Musgraves, who's music was played at a recent family wedding.


Question: What or who was your inspiration to go into the music industry?

Jess Beck: I was obsessed with RAGE and Video Hits from around age 4 and I would never miss a Saturday. In the 90's I was particularly inspired by No Doubt and The Cranberries. Seeing these women front bands got me excited about what may be possible. I ended up doing an acting degree but found my way back to music after becoming friends with musician Tommy Spender (The Offcutts/Mama Kin Spender) who had done sound design for a theatre show I was acting in. He told me I had a beautiful voice and encouraged me to start writing my own songs.


Question: If you could collaborate with another artist, who would it be?

Jess Beck: Wow this is a super tough one, as there's so many acts I'd love to work with. Right at the moment I've been really vibing Running Touch, and especially after their incredible performance at Yours and Owls Festival.


Question: What is the biggest challenge you have faced along the way to your musical success?

Jess Beck: It's been a lot of hard work and we had been DIY for such a long time. Sometimes it's been hard to keep going, when a song hasn't gone as well as we'd hoped. Fortunately we have had some wonderful mentors, such as our friend Michael Hutching's who has kept us going the whole time.


Question: What has been your favourite part of becoming a music artist?

Jess Beck: Touring around Australia for shows, and when I performed in the Solomon Islands for the Festival of Pacific Arts. I love performing live, it's what I live for and I've done so many super fun shows.


Question: What's a typical day like?

Jess Beck: A beach walk with Curtis (bass player) and my Pug Marlot. Then at 9am I start my day job, I work from home for the Sydney Opera House. I can always overhear Curt and James in the studio in our house, which is great for when I finish work and can then chuck down vocals down on whatever demos we have in the works. If we have a show coming up, we rehearse at Jeff's brewery. The boys love it for obvious reasons, I'd get more out of it, if it was at a winery.


Question: What's next, for you?

Jess Beck: Stoked to say, pending covid, we're going on tour in September. Dates as follows:
Friday 3rd September - Oxford Art Factory, Sydney NSW
Friday 10th September - The Toff, Melbourne VIC
Sunday 12th September - Suzie Wong's Good Time Bar, Brisbane QLD


Question: Can you share your socials? (links please)

Jess Beck: Facebook 
Instagram 
Twitter 


Interview by Gwen van Montfort