Country Pop Songstress Natalie Pearson Releases Sassy New Song 'Plan B'
Australia's country-pop songstress Natalie Pearson returns with a brand new, exciting single entitled 'Plan B'. Released 1st November and debuting at #7 on the iTunes Country Charts, the fresh, upbeat feel-good track is full of sass and self-worth. Written over a few glasses of wine in Melbourne with fellow writers Jake Sinclair and Lucas Austen, the trio decided to create a song with an empowering message.

"No-one wants to be a backup option when things don't go to plan. If someone can't see your value as a person from the get-go, then have the confidence to put yourself first," says Pearson.

Produced by ARIA and CMAA award-winning producer Matt Fell from Love Hz Studios (Travis Collins, Morgan Evans, The Wolfe Brothers and Hayley Jensen) in Sydney, 'Plan B' features tasty guitar by the late Glen Hannah and drum energy by Josh Shuberth. The song was mixed and mastered by Adrian Hannan of The Songstore in Melbourne (Vanessa Amorosi, Taxiride, Delta Goodrem, Gabriella Cilmi).

With her growing fanbase, the up and coming country-pop artist is busy preparing for festival appearances and performances throughout Australia. Her shows will feature 'Plan B', along with fan-favourites and radio charting tunes, 'Mr Wrong' and 'I Wonder What You Kiss Like'.

After a winning performance on the main stage at the Gympie Music Muster, and streams of over 500,000 on Spotify, strong polished vocals and engaging live performance, Natalie is certainly a performer to get excited about and one that is sure to captivate audiences for a long time to come.

Upcoming Shows

Saturday 4th January
WolfeFest w/The Wolfe Brothers, Jake Sinclair and The Bad Dad Orchestra
Forth Pub
Tasmania

Sunday 5th January
WolfeFest w/The Wolfe Brothers, Jake Sinclair and The Bad Dad Orchestra
St Helens RSL
Tasmania

Thursday 23rd January 7.00pm
Tamworth Country Music Festival
Moonshiners Bar w/Brook Chivell and Liam Brew
Tamworth NSW

Friday 24th January 9.30am
Tamworth Country Music Festival
Hopscotch Café
Songwriters in the Round
Tamworth NSW

Saturday 15th February 11.30am
Riverfest Country Cruise w/Andrew Swift, Jade Holland and Brook Chivell)
Brisbane QLD


Interview with Natalie Pearson
Question: How would you describe your music?

Natalie Pearson: I would say it's a mix of pop and soft-rock influences with a country twang.


Question: Can you tell us about Plan B?

Natalie Pearson: Plan B is a song about knowing your self-worth and putting yourself first. Cos you're no backup option!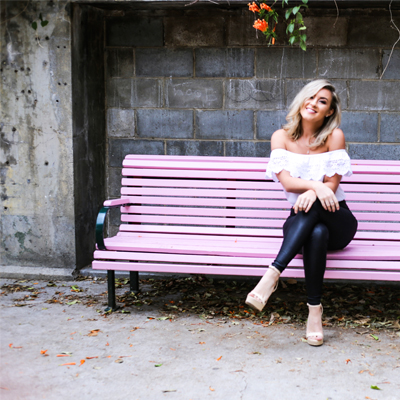 Question: What motivates you most when writing music?

Natalie Pearson: I get really motivated when I listen to other music - my favourite artists or discovering new songs and listening to the production choices, lyrics, and melody. Sometimes it sparks off other ideas and then goes on another tangent. I write from my own experiences, or from people close to me. I find it easier if I know how it really feels to have gone through it.


Question: Do you prefer performing live or recording?

Natalie Pearson: I love performing live. It's been my entire life to date. I like recording too - it's fun to create something from nothing!

Sometimes recording can feel a little confronting because you can hear yourself so upfront and separated from the mix and instruments, it can be a bit too polished. I feel like I can take more risks vocally and be more creative on stage because you're in the moment and it's more about connection over perfection.


Question: What should we expect from your upcoming tour?

Natalie Pearson: Loads of fun moments! I've got some great new songs, some mashups and a LOT of singing along.

I'm really looking forward to Tassie for WolfeFest in January with the Wolfe Brothers, and also RiverFest in Brisbane with Andrew Swift, Jade Holland and Brook Chivell in February.


Question: Which is your favourite song to perform live and why?

Natalie Pearson: Oh, this is always my most asked and hardest question to answer. It really depends on what the gig is! I think my all-time favourite always circles back to Sweet Child o' Mine by Guns N Roses. It just feels good!


Question: If you could have anyone, in the world, attend a show, who would it be?

Natalie Pearson: Probably my first singing teacher, Sue Seed. She was the person that saw something in me and encouraged me to learn and pursue. It would be nice to say Thank You and hopefully she'd be proud of how far I've come.


Question: Which music/artists are you currently listening to?

Natalie Pearson: I started a Spotify Playlist called #TheNatPack Faves, where I add some of my favourites and also what I'm digging right now, including big USA artists and Aussie independents. On high rotation right now are Seaforth's catchy feel-good vibes!


Question: What or who was your inspiration to go into the music industry?

Natalie Pearson: I think I've always been part of the industry in some shape or form, so I don't think there was one inspiring moment. I've always loved singing and how it makes me feel. I performed from a young age in stage productions, variety shows, youth choirs, and cover bands.

I started writing my own music in my late teens.

I am always inspired to take it to the next level when I see an amazing performance by an artist that just wows with their vocals and their presence on stage: Hayley Williams of Paramore, Carrie Underwood, P!NK. Queens!


Question: What is the biggest challenge you have faced along the way to your musical success?

Natalie Pearson: Self-doubt. I think it's a given when you're an artistic person. It takes a lot of passion and drive to persevere. You get a lot of no's and it doesn't give back a lot of the time and you wonder if it will ever get easier. But then you get on stage and feel the energy of the room and you're doing exactly what you love, or you get messages from someone saying that your song spoke to them because they're going through that exact thing right now and they know they're not alone and you've made someone feel better.

Then it's worth all the tough days.


Question: What's a typical day like?

Natalie Pearson: I used to work fulltime as well as gigging three to four nights a week in Perth, but now that I'm on the Gold Coast I'm working really hard to keep the gigs coming in to sustain my finances on music alone. So a typical gig day would be: Wake up to my Westie, Jock wanting his breakfast. Make myself a coffee, check my emails, make a to-do list (I am a massive list-writer!), head to the gym and listen to music industry podcasts. Head to my local cafe for brekkie and a way better skinny latte than I can make! Then I usually try get through some of my to-do list which could be anything depending on what's happening - website/social updates, sending off promo audio / video, applying for festivals, writing up setlists, emailing my band charts and audio files, listening to music mixes from my producer, quoting for gigs, writing up booking agreements, invoicing, booking gigs, learning new songs or grocery shopping. It could be one or two of these things for the day or it could be a lot of these things (pray for me) - it really depends!

Being my own boss does give me the flexibility to do whatever works, so if it all gets a bit too much and I need a beach day, then I'll take a beach day. But I do know that the more time you put into something, the more benefits come back and music is all I've ever wanted to do - There is no Plan B!

Then I'll head to my gig, wherever that may be, sing for a few hours, and then head home to bed.


Question: What has been your favourite part of becoming a music artist?

Natalie Pearson: I love the people that I've met along the way - fans, industry people and other artists; we inspire each other and motivate each other to keep pushing on.


Question: Can you share your socials?

Natalie Pearson: Facebook.com/natpearsonmusic
@natpearsonmusic
YouTube.com/natpearsonmusic
www.natpearsonmusic.com


Interview by Brooke Hunter