Motor Ace A Five Star Reunion Tour Interview
It's 2001, you're driving home from work, flicking through the radio stations, and Five Star Laundry by Motor Ace is being played on triple j, Triple M and a bunch of other stations in between. Then, as you walk in the door, the television is blaring and it's Motor Ace again, with their iconic track Death Defy reaching an even wider audience as the theme song for the beloved Australian television series The Secret Life Of Us. And you probably caught them performing at the ARIAS and across all the various shows on tv at that time too, that was what it was like during the peak of Motor Ace – absolute saturation, and even then people couldn't get enough.

Fast forward almost two decades and Motor Ace's hoards of fans no longer have to wait for that highly anticipated reunion, because in March and April of 2019, the band we all love will embark on a national tour to celebrate the 20 year anniversary of the band's inception, kicking off in Adelaide at The Gov on March 29, then moving through Perth, Sydney, Brisbane and finishing up in Melbourne at the renowned venue 170 Russell on April 12.

Within the first month of being on sale, Five Star Laundry went gold in Australia – a massive feat when considering what it takes for a record to go gold in 2018, with just 7 Australian albums having been certified gold this year. What followed was an exhaustive touring and promo schedule, which included unbelieveable support slots alongside Foo Fighters, Oasis and Blink-182. It was sold out shows every night, and absolute domination on the airwaves; Motor Ace were a staple in consecutive triple j Hottest 100 countdowns, and a mainstay on the ARIA charts. Their timely sophomore album Shoot This was released in 2002 to abundant critical acclaim. It spawned lead single Carry On that held the coveted #1 most played song on Australian airwaves for 8 weeks in a row, and Shoot This, debuting at #1 on the charts and achieving gold sales on release. It was an electrifying whirlwind, as lead singer Patrick Robertson reflects, "In retrospect, it can look a bit like we came out of nowhere. But we did work very hard with a lot of relentless touring, a focus on writing great songs and energetic live shows. We always struggled a little to find a stylistic niche and felt a little on the outer in that regard. But I think at the end of the day we made some really strong connections, and hopefully enduring ones, with our fans because of our songs above all else." Drummer Damo Costin adds, "It was pretty amazing at the time, and something that I still feel very proud of… we definitely milked being number one on the charts."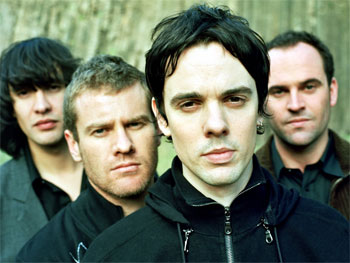 The band are thrilled to be back together to play hits and album faves from Five Star Laundry, and later albums Shoot This and Animal, for fans all across the country, as lead singer Pat Robertson says, "It's been 20 years since we were playing our first shows around Melbourne - at the Punters Club, Evelyn and Espy - and 13 years since the last Motor Ace show. It feels pretty bizarre to be honest, but really looking forward to playing shows with the guys and most importantly seeing if we can still party!" Damo adds, "It feels absolutely surreal, the reason being that when I was 22, and young and earnest, I had no idea that 20 years later I was going to play these songs again! I am most excited about enjoying those songs again in a live space, excited to play again with a sense of nostalgia and giving my all with the guys. We really wanna have some fun with it."

And it sounds as though there might be some exclusive Motor Ace content from the Five Star Laundry sessions coming direct to fans, too, as the band have been delving deep into the archives to find some demos and footage that are sure to stir up those nostaligic vibes. "It's really cool to listen to the initial demos and to see where they ended up on the record after it had been produced," says Damo. "I've found loads of footage from ages ago from touring, as well. We are going to release some unreleased demos that we did before the records were recorded, including Shoot This demos some of which sounds better than the official recording."

Since disbanding all those years ago, the Motor Ace boys have been up to all those regular 'life' things – families, kids and jobs. But for what's set to be an amazing few weeks of shows, the band are back together just like the good old days – although, in true Damo form, he jokes that a little stamina training might be in order this time around – "If I get to the end of the show and I am still alive it will be a miracle. I am currently in training – send in all fitness tips!"

Motor Ace is Patrick Robertson (vocals, guitar), Dave Ong (guitar), Damo Costin (drums) and Matt Balfe (bass)

View Motor Ace Five Star Reunion tour teaser
Stream: Five Star Laundry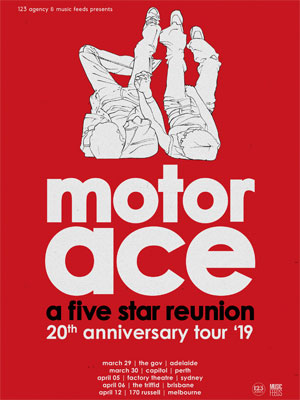 Motor Ace 20th Anniversary – A Five Star Reunion National Tour
FRI MARCH 29 | THE GOV, ADELAIDE SA | 18+
Tickets available from http://tickets.oztix.com.au/?Event=92178
SAT MARCH 30 | CAPITOL, PERTH WA | 18+
Tickets available from http://tickets.oztix.com.au/?Event=92186
FRI APRIL 5 | FACTORY THEATRE, SYDNEY NSW | 18+
Tickets available from http://bit.ly/FAC19_MOTOR_ACE
SAT APRIL 6 | THE TRIFFID, BRISBANE QLD | 18+
Tickets available from http://tickets.oztix.com.au/?Event=92188
FRI APRIL 12 | 170 RUSSELL, MELBOURNE VIC | 18+
Tickets available from https://www.moshtix.com.au/v2/event/motor-ace/106229?skin=747
INSTAGRAM
FACEBOOK
TWITTER
SPOTIFY
ITUNES
APPLE MUSIC
YOUTUBE


Interview with Matt Balfe
Question: What inspired a return to music after almost two decades?

Matt Balfe: We put Five Star Laundry out on vinyl earlier in the year and the reaction was overwhelmingly positive. I think it gave us the confidence to catch up and talk about the opportunity, by the end of the conversation we were all pretty inspired to make it happen.


Question: Did you have any reservations about returning to music?

Matt Balfe: Other than being 15 years older than last time? That was a biggie. Other than that, not really. After the touring we did back in the day, I think we could all play those songs in our sleep.


Question: How have you been preparing for the upcoming tour?

Matt Balfe: Hot yoga, 5-2 diet, patchouli enemas… No, nothing too intense so far. Rehearsals begin in earnest in October.


Question: Which is your favourite song to perform live and why?

Matt Balfe: It's a toss-up between Five Star Laundry and Chairman of the Board. Can't wait to play the full set again soon.


Question: What should we expect from the upcoming tour?

Matt Balfe: Great rooms, classic tunes, esteemed company, MotorAce... only older and less attractive.


Question: If you could have anyone, in the world, attend a show, who would it be?

Matt Balfe: I think we've already lived the dream with this one on two occasions. First, a show at the Metro in Sydney… Murray from the Wiggles in the front row drop mic. Second, supporting Oasis at the Forum in Melbourne… 3pm – soundcheck, empty theatre… in walk Noel and Liam and sit five rows back, centrestage. We play Carry On to a personal standing ovation from the Gallagher brothers.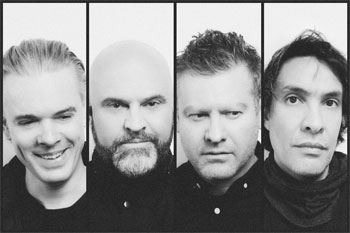 Question: Do you prefer performing live or recording?

Matt Balfe: I really enjoy both. They are completely different experiences. Live is all about interaction and adrenaline. The studio is a slower more creative space.


Question: What motivates you most when writing music?

Matt Balfe: Melody – I think it taps into the subconscious more effectively than words. I've never really started with words; they usually form to match the soundtrack.


Question: Which music/artists are you currently listening to?

Matt Balfe: My son is really into New Metal from the mid-2000s. So I've been subjected to lots of Korn recently which has been a bit of a bummer.


Question: If you could collaborate with another artist, who would it be?

Matt Balfe: Again, true story… Towards the end of the band, Pat was invited to spend a week writing with Nikki Sixx from Motley Crue over in LA. I actually think this could have been weirdly amazing!


Interview by Brooke Hunter