Gorgeous Gift Ideas for Every Kind of Mum
Mother's Day gifts are one some of the most special things you'll buy all year. So, whether you are spoiling her with an indulgent gift or looking for something small that says a lot, the team at Papillon Home has compiled a gift guide of gorgeous ideas for every Mum.
For the Mum who loves to snuggle: You know she'll simply love a gorgeous super-soft throw to keep her warm and cosy. And after you've brought her a cuppa, surround her with a set of stylish cushions. From $59.00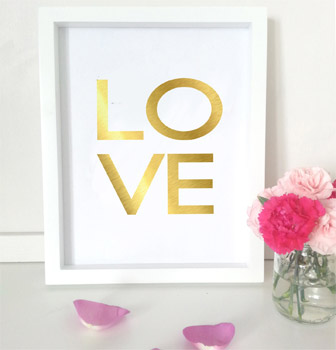 If you've got a Mum who loves to entertain: Papillon Home's got you covered from on-trend cutting boards with leather straps, Scandi-inspired salad servers and serving trays, as well as the most beautiful table linen to make any Mother's Day brunch a colourful celebration. From $24.95
Fashionista Mummies: They'll thank you for the thoughtful accessories – XOXO bar necklaces are right on trend, whilst cut-out heart pendants will be sure to strike a chord. And for the Mum who has it all, a colourful clutch to set off any outfit will be a welcome addition to her wardrobe. From $39.00
For the decorating Mum: Indulge her with a quality storage basket or decorative vases. Of course, a gold foil LOVE framed print is a simple way to say it in words! From $30.00
And finally, to warm Mum's heart and her home: It's hard to go wrong with a scented candle – but for a memorable choice, choose one with a modern twist from copper and brass finishes to feathery finds and modern mosaics. From $39.95
So, from blow-the-budget presents, to the sweetly traditional - there's a gorgeous gift idea for every special Mum this Mother's Day.
For more great gift ideas, visit www.papillonhome.com.au. Be first in the know by following on Instagram @papillon_home; Pinterest @papillonhomeau and Facebook @papillonhomewares