Morwenna Banks Miss You Already DVD Interview
Cast: Drew Barrymore, Toni Collette, Dominic Cooper, Paddy Considine
Director: Catherine Hardwicke
Genre: Drama
Rated: M
Running Time: 112 minutes

Jess (Barrymore) and Milly (Collette) are life-long best friends who have shared everything since childhood. Now, Milly has a high-flying job, a rock-star husband and two gorgeous children. Jess has dedicated herself to environmental work, and lives with her boyfrien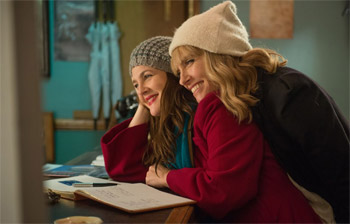 d in a bohemian houseboat on the London canals. The best friends are as close as ever. But their relationship is put to the test when Milly discovers she has breast cancer, while Jess faces motherhood for the first time.

Miss You Already
RRP: $29.99


Miss You Already is out now on Digital HD, DVD & Blu-Ray: http://www.eonehub.com.au/film/miss-you-already/



Interview with Morwenna Banks
Question: What inspired Miss You Already?

Morwenna Banks: I wrote -Miss You Already' in response to witnessing the diagnosis of several women with Breast Cancer. Most of them were young women, in their 30's, with partners and young children. It felt important to try to write about their journey.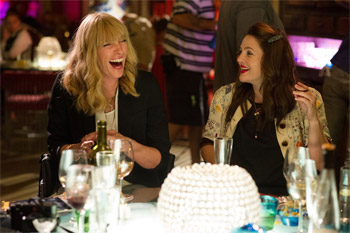 Question: Can you talk about the research you conducted, prior to writing?

Morwenna Banks: I knew several people who had received a diagnosis and were undergoing treatment so I talked to them and saw what they were going through. I was also greatly assisted by the UK Charity -Breast Cancer Now' who introduced me to several key people who were prepared to talk about the very real and raw details of their lives and treatment. Whilst we were filming we were assisted by several medical professional who helped us get the representation of the treatment as accurate as we could make it. I am indebted to everyone who helped us in this way.


Question: What was it like working with Catherine Hardwicke?

Morwenna Banks: Catherine is incredible. If you have ever seen any of her previous films you will know the energy and incredible visual and emotional power she brings to her work. She is an artist – great with the actors and devoted 100% to the work she does.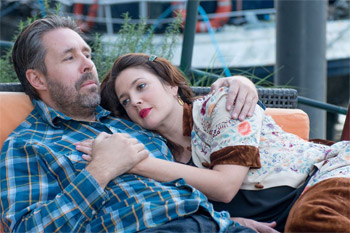 Question: How did you feel about adding more comedy to your original script?

Morwenna Banks: Well there was always comedy in the film. If anything we sometimes pulled back on the comedy to allow the drama to breathe. I always wanted the dark moments to be undercut by the comedy though; it's the way I think.


Question: Why do you think it was important to include comedy and remove the -tears'?

Morwenna Banks: I think that sometimes it can be alienating to see too much crying in a movie. If something makes you cry then it should be because you are moved not because you are somehow coerced into it. And then the comedy can pick you up and surprise you at unexpected moments.


Question: What did you find most difficult about working on the Miss You Already project?

Morwenna Banks: The most difficult part was probably persuading the people who can finance films that a funny movie starring two women, one who has cancer and the other who is undergoing IVF was worth investing in.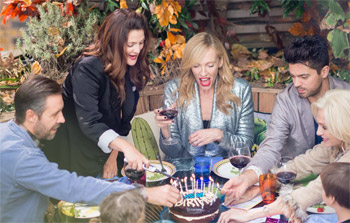 Question: What do you hope audiences take from Miss You Already?

Morwenna Banks: I hope that audiences feel that they have understood a little about how complicated and nuanced the journey is of a person who has been diagnosed with any serious illness. And I hope it might encourage people to tell their friends they love them.


Question: What's next, for you?

Morwenna Banks: Well, next up I have written a comedy film about a young woman who does not want to have children; it's about how the world judges her. And then I'm also writing a comedy series called -Damned' for UK television with the brilliant comedian – Jo Brand . And of course more -Peppa Pig' (I voice -Mummy Pig' and other characters) . So it's a busy year.


Interview by Brooke Hunter
Image: Ray Burmiston