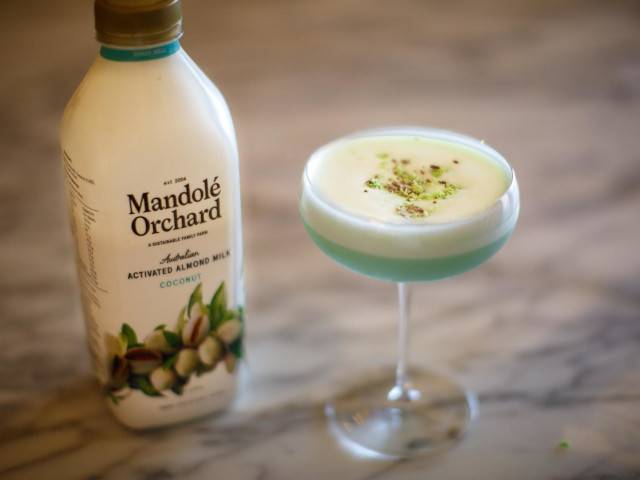 Merry Mandolé Christmas
Ingredients
60ml Mandolé Orchard Coconut Almond Milk
60ml White Mozart Chocolate Liquor
15ml Créme De Menthe
Aero Chocolate Bar or any mint chocolate

Method
1. Pour all ingredients into cocktail shaker.
2. Shake for 3-5 minutes to get a nice froth.
3. Strain into a chilled Coupe glass.
4. Garnish with crumbled Aero Bar or any mint chocolate bar.

Mo Mo Mo!