La Llorona. The Weeping Woman.
Cast: Linda Cardellini, Sean Patrick Thomas, Patricia Velasquez, John Marshall Jones
Director: Michael Chaves
Genre: Horror, Mystery
Rated: M
Running Time: 93 minutes

Synopsis: From New Line Cinema and producer James Wan, "The Curse of the Weeping Woman" brings the iconic Latin American legend to terrifying life in an original horror film, marking the feature directorial debut of Michael Chaves, the innovative filmmaker behind the award-winning short "The Maiden."

Set in 1973 Los Angeles, the film tells the story of Anna Tate-Garcia (Linda Cardellini), a social worker and widowed single mom struggling to balance the two roles while still coping with the loss of her husband.

As a skeptic serving a city of believers, Anna has navigated a multitude of phantoms and superstitions in her job, usually finding personal demons lurking beneath. So when she's called to the home of Patricia Alvarez (Patricia Velasquez) and finds her two young sons locked in a closet, she interprets their terrified mother's desperate efforts to keep them locked away as a dangerous sign of abuse.

Though Anna is determined to get Patricia the help she needs, her first concern is the safety of the children. But, because she is unaware of the very real danger they face, Anna has no idea what she's about to unleash – or the devastation it will cause – when she places a psychiatric hold on their mother and takes the kids into protective custody.

In the deepest hours of the night, a haunting cry echoes through the corridors of the children's shelter where the two boys sleep… When their bodies are later pulled from the river, their distraught mother lays the blame at Anna's feet, and leaves her with an eerie warning: La Llorona has her children now… but Anna's own could be next.

When darkness descends and her kids hear the weeping woman's ominous cries, Anna is forced to confront the reality of Patricia's claims: this legendary spirit is hunting children in modernday Los Angeles…and her own small kids are her prey.

With nowhere else to turn, Anna puts her faith in Rafael Olvera (Raymond Cruz), a former priest-turned-curandero who has been preparing for this battle all his life. Bringing his powerful faith and arsenal of spiritual totems, Rafael bands together with Anna and her kids as they batten down the hatches and arm themselves for the onslaught when night falls and La Llorona unleashes the full force of her furious supernatural wrath.

The Curse of the Weeping Woman
Release Date: April 18th, 2019


About The Production
Before there were horror movies, the currency of fear the world over was folklore. And while the best tales endure, few have retained their power to scare like La Llorona.

A mother, a woman scorned, a killer, a legend…she is the weeping woman who stalks the rivers and waterways, waiting in the dark to drag you away if you misbehave or stay out too late. And the last thing you'll hear is her haunting cry: ¡Ay, mis hijos!

One of the most iconic and widely known figures in Latin American folklore, La Llorona – and her terrible, eternal hunt for children's souls to replace the ones she drowned in life – has fueled the nightmares of generations of kids and left her mark on a vast swath of the Americas. Her story has taken on a life of its own through centuries of tellings. And though it twists and turns along the way, in every form and any language, one thing remains constant: it still scares the living daylights out of anyone who hears it.

"When I first came to America, one of the first stories that people would come up and tell me was the legend of La Llorona," says producer James Wan. "People see my movies and guess that I love ghost stories – and they're right – but La Llorona is so much more. It hits you at the deepest levels of horror and touches on fears you didn't even know you had. You understand why it's such an integral part of people's lives growing up. I just became fixated on this story. I thought, 'What an amazing, scary figure to bring to the big screen.'"

Like Wan, producer Emile Gladstone had his first brush with the lore years ago and has been under its spell ever since. "More than anything, I was just blown away by how rich of a tale it is, how emotional it is, and how compelling La Llorona herself is as a character," he says. "As a producer, you get very excited about bringing a story like that to the screen because movies are about making an audience feel something, and this legend is profoundly emotional."

La Llorona is a tale that generations of families have shared with their children, and the power of that legacy was director Michael Chaves's true north in bringing it to a wider audience. "As we were prepping the movie, I wanted to talk to as many people as I could who grew up hearing this story and even some of the grandmothers who told it to them as kids. And what's fascinating is that it's never told the same way twice. The more people we talked to, the more nuances and variations we heard, but there was a real sense of wonder and terror in every telling. I came away with an enormous appreciation for their openness in taking me into this story, and really wanted to honor that in making this film."

For cast member Patricia Velasquez, the film's inspiration is closer to home. "I spent much of my childhood in Mexico and Venezuela, and grew up hearing the story of this woman who cries out for her lost children," she reflects. "When we were little, we used to hear all the time that you have to behave or La Llorona will come get you. And we did behave and we did believe it – big time.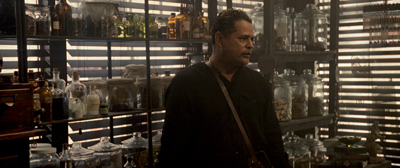 "And trust me," she adds with an enigmatic smile, "even at this age, there's a little bit of that story ingrained in all of us who grew up with it."

And she's far from alone. "What terrifies you about this story is that you believe it could actually happen," adds castmate Raymond Cruz. "You can use it to try to scare your friends or keep your kids in line, but kids have disappeared, you see what I'm saying? There are more things in heaven and earth, as Shakespeare said, than we can even dream of."

Adds cast member Linda Cardellini, "Whether or not you believe, there's something about this story that gets under your skin, no matter who you are or what stage of life you're in when it finds you, because everyone has a mother, everyone has been a child and people have kids of their own."

The quest to make "The Curse of the Weeping Woman" began when producer Gladstone enlisted screenwriters Mikki Daughtry & Tobias Iaconis to begin mapping out a story. He then got the call that would make his dream project real. "All I had to hear was 'James – I said 'yes' before I even heard his last name,'" Gladstone recalls with a laugh. "If there's one partner you dream of having on a project like this, who will raise it to greater heights than you imagined possible, it's James. He's not only an undeniable master of this genre, he's also a really great guy and just a joy to be around. So I felt really blessed to have him as a partner on this journey."

For Wan's part, the opportunity went beyond his own obsession with the tale. "La Llorona is a cultural phenomenon and beloved by some of the biggest horror fans in the world. So when this project came along, all I wanted to do was help get it off the ground so people could see this story they love so much come to life on the big screen."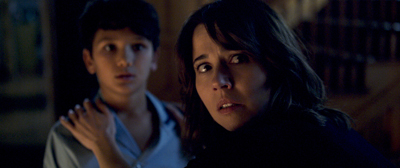 With the addition of Gary Dauberman, the producing team was complete, and the search was on for a director. But when an innovative, intensely creepy short called "The Maiden" debuted online, that critical piece of the puzzle clicked into place. "We were all sort of bowled over by it," Dauberman recalls. "It was directed with such a sure hand, and managed to scare you with just a camera and subtle practical effects. From the aesthetic, we guessed it was made by someone who loved the same movies we did – and we were right."

Michael Chaves not only grew up loving movies, some of his favorites were directed by Wan, so to find himself in a room with one of his filmmaking heroes was akin to an out-of-body experience.

"From start to finish, this journey has been the craziest ride of my life, and such an honor," Chaves marvels. "James is an amazing filmmaker and was incredibly supportive. At every stage of the process, he would come up with these great, simple insights that were always targeted to finding the story you want to tell and what the audience wants to see in each moment. Emile is just fantastic; he's been such a great ally and instrumental from the beginning. And Gary has an intuitive feel for storytelling and is just a great guy."

Executive producer Richard Brener is excited to bring the tale of La Llorona to the screen. "This timeless and universally scary tale continues New Line's tradition of making horror movies that tap into people's fears, with a broad range of stories and budgets, but all with the same goal: to terrify audiences everywhere," he says.

For the young filmmaker at the helm, it was beyond a dream come true. "I feel incredibly lucky and grateful to be making my first film with this team guiding the project," Chaves attests. "And I had a dream cast to bring it to life, led by the phenomenal Linda, Raymond and Patricia. Their performances are what make this movie so harrowing and scary."

Lighting The Candles

Leaving her rich origins in the able hands of the storytellers who have carried it through centuries, "The Curse of the Weeping Woman" instead tells an original story that brings the weeping woman to life in 1973 Los Angeles, and into the path of Anna Tate Garcia, a social worker and widowed single mom, who has never been exposed to the legend that's about to descend on her family.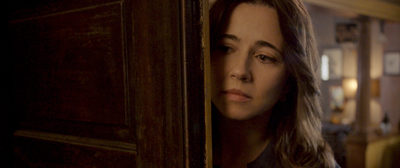 When she was approached for the role, Linda Cardellini says she couldn't resist the complex hero at the heart of the film. "When I read the script, I loved that it was not about being someone's wife or being someone's sister. It's really about this woman who is fighting the odds to keep her family together, and the lengths she's willing to go to protect her children. I loved that we experience this story through her eyes. And, to be honest, the idea of being in a full-on horror movie was also kind of exciting," she adds with a laugh.

A longtime fan of her work, Wan was thrilled when Cardellini took the leap. "Linda is so talented and such a presence onscreen and yet when I see her movies, I always forget that I'm watching Linda because she just disappears into her characters. So we're really fortunate to have her come and play with us in this movie."

Anna lost her husband when he was killed on the job as an LAPD detective, leaving her to raise their two young children, Chris (Roman Christou) and Samantha (Jaynee-Lynne Kinchen), on her own. And though committed to her job, she's doing everything she can to be there for her kids and, with support from her late husband's partner Cooper (Sean Patrick Thomas), fill the void at home without their father.

As a caseworker in L.A.'s busy social services system, Anna's job takes her into troubled homes to look out for the welfare of at-risk children. And though she's seasoned enough to prepare for the worst in all of them, nothing could prepare her for what's waiting at the home of Patricia Alvarez. Patricia has known and feared La Llorona her whole life and knows that if the weeping woman wants your kids, she will not stop until she has them. "In our film, La Llorona comes in three days and three nights," says Patricia Velasquez, who takes on her namesake role. "Every night gets a little harder…and this is Patricia's last night."

Though Anna's nightmare is just beginning, Patricia Alvarez is in the desperate final act of hers. Gladstone explains, "Patricia's kids have been marked, so she's made this protective cocoon for them in a closet to hide them from La Llorona. So, of course, when Anna finds these boys locked in the closet, she does what anyone in her field would do: she takes them out of hiding and into protective custody...and the results are devastating."

"They say the road to hell is paved with good intentions," says Cardellini. "I think Anna really has good intentions when she goes to help Patricia's family. But, as a result, she dooms them and she dooms herself. And that's a really terrifying thing for anyone to face."

Watching Cardellini and Velasquez go toe-to-toe in their scenes together was one of the big revelations of this movie for Chaves. "Linda and Patricia are mothers in real life, and these are harrowing roles for mothers," he observes, "but both of them just brought it! They tap into something so human and so primal that it's mesmerizing and just stunning to watch.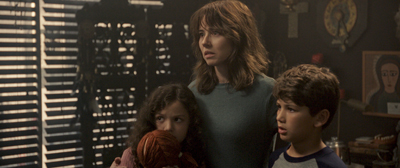 "Linda is an awesome performer, and so natural with our kid actors, but when those kids are threatened, and you see her maternal instincts kick in from this raw, real, powerful place…man, that was impressive," the director continues. "Patricia's character mirrors Linda's, only from the other side of this journey. This is a woman who is losing her kids, and Patricia dug down and went to a place of such darkness and desperation; but then we cut, and she's back to her lovely, clear-headed self. It's just a triumph of a performance."

Velasquez confesses that her character's journey pushed her to the limits of her craft. "Even though it's a scary film and it might not be real, for us as actors, it's very real what we're doing.

Working with children makes you very vulnerable. In a way, it's good because it helps with the work. But, in another way, it can be really scary. What this character goes through, and what I went through to portray it truthfully, was very, very scary. So it's so wonderful to work with a director who you develop trust with. Michael is very young and yet he knows exactly what he wants and how to execute it, and he's not afraid to ask for it. For me as an actor, it makes me feel very safe to not hold back." Cardellini adds, "There are some moments in the film that for me, as a parent, are hard to watch. Michael's a very visual director and is so open to ideas that it feels like a true creative collaboration. He wanted to capture the truth in how we experience this story, which somehow made these terrifying scenes incredibly fun to play."

In the aftermath of Patricia's tragic loss, darkness penetrates her home and her search for answers only draws her deeper into the terrifying realm of legend. "It sounds like folklore," says Chaves, "it sounds like superstition; but it soon becomes clear that La Llorona is very, very real…and she's coming for Anna's kids."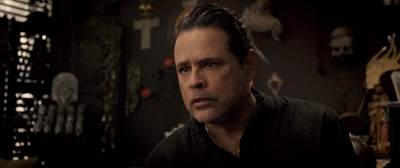 But she won't get them without a fight. "As hard as it is to accept," says Cardellini, "and as terrifying as it is for her to face, Anna can no longer deny that a dark presence is stalking her children, and she's going to have to stand alone against it to keep them safe. The Church can't help her; she knows the police won't believe her. In the face of this great danger, she has to reach in and be stronger than she ever imagined herself to be – or lose her kids forever."

What she doesn't know is that she has an unexpected ally in the fight…and he comes to it armed with a battle plan.

Curanderismo

A former priest, Rafael Olvera left the Church to serve his community with a broader range of spiritual healing and protections as a curandero. And the moment Anna walks into his shop, Rafael can see in her face – and in the eyes of her traumatized children – that they're in particularly dire need. "Anna is caught in the eye of a tornado, and Rafael comes in to help settle the storm," says Raymond Cruz, who takes on the role. "This is a woman who is facing great odds. Her kids are being victimized; her home is under siege. To combat this evil, she needs the help of someone whose beliefs account for what she's facing."

To embody this self-described "renegade of God," Chaves had Raymond Cruz in mind from the start. "I wanted Rafael to feel like someone who could be dangerous, someone you're not sure you can trust, because that's the leap of faith Anna has to take in this movie," Chaves says. "And the awesome thing about Raymond is that he's such a kind, easygoing guy in person that you can't believe how far he can take that sense of wildness and danger. But he came into this role and just killed it."

The director's enthusiasm was a joy for Cruz. "We'd be doing these complicated scenes and it's going really well," he recalls. "And then you'd hear Michael behind the monitor shouting about how great it is while we're shooting. That enthusiasm made the whole experience really great." Though Rafael is as skeptical of Anna's motives as she is of his methods, he is unquestionably called to battle. "Rafael is on the track of La Llorona," says Chaves. "He's never faced her, but he's been preparing for that confrontation for a long time."

"They are going to war to save these children," says Cruz, "not only physically, mentally and emotionally but spiritually – this is a battle for their souls. And their only chance to stand against the forces of darkness is to work as a team."

It's the third night in La Llorona's cycle of death – and there won't be a second chance.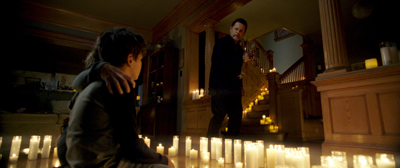 Limpias Espirituales

To honor the beliefs and traditions that inspired the film – and in the spirit of not taking any chances – before cameras rolled, the filmmakers brought in a priest and a curandero to kick off production with some spiritual protection of their own.

Following the priest's blessing, the curandero performed a limpia cleansing ceremony, using the smoke from burning sage to remove negative energy from the set and everyone in it. "It was my first limpia," Chaves reveals, "and it turned out to be quite humbling. All of us felt great power in it. It became this profoundly meditative moment that affected everyone on set."

"It feels nice to have people come and do something very positive before you actually start filming," Cardellini adds. "Things happen on sets or people get sick, it's always an open question how much these variables will impact the shoot. This film has darkness, so it felt nice to bring some light into it before embarking on this journey."

"The Curse of the Weeping Woman" was shot entirely on practical locations in and around Los Angeles, with Anna's home being found in the city's West Adams district. A number of key interior and exterior sets were also constructed at a multi-purpose space nearby. Collaborating with Chaves to situate the story in a subtly nostalgic 1973 was director of photography Michael Burgess, production designer Melanie Jones and costume designer Megan Spatz.

"It takes a team to make a movie, so I wanted to give my department heads as much freedom as possible to create," Chaves says. "My feeling was the more you empower them creatively, the better the results. And everyone knocked it out of the park."

"The Curse of the Weeping Woman" marks the debut film shot by Burgess as a cinematographer. An accomplished camera operator, he had just finished shooting "Aquaman" when Wan recommended him to Chaves. "Mike is a great friend and collaborator," the director shares. "This is a small movie with a very condensed schedule, and he made it feel big. He just has an intuitive gift for framing a shot that captures exactly the essence of a location or environment that you're hoping to achieve."

Says Burgess, "This has been a fantastic experience and I was really thrilled to get the opportunity. Mike is so collaborative that he makes the process incredibly fun. During preproduction, we'd sit in a room every day and act out the movie, coming up with shots and lighting schemes. He's visual, he speaks the language, and was always keying in on how to create that unnatural feeling – when everything looks right but just feels wrong. And it didn't stop when we were shooting. Every day, we'd sit in a room and it was: 'Okay, how can we scare people,'" he laughs.

Of the eerie visual motifs crafted by Chaves and Burgess for the film, the movement of light and the absence of light through the film's primary setting – the home Anna shares with her children – was critical, so finding the right location was job number one.

Fortunately, production designer Melanie Jones had scouted a two-story Victorian in the West Adams district that fit the bill to a T. Even with university students occupying the second floor through the entirety of the shoot, "the house was perfect – the layout was ideal, and the Michaels (Chaves and cinematographer Burgess) loved it," says Jones. "It had a certain character that was unique. Where you see all dark wood in many Victorians, this house had a beautiful golden oak flowing through it. It felt homey, warm, and lived-in enough for us to layer 20 years of this family's life into it."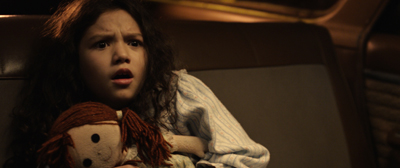 For each layer, Chaves, Jones and her team dove into the magazines and photography of the era, and watched a marathon of films set in Los Angeles in the early '70s. "We were building the lives of Anna and her kids," Chaves notes. "And, as with any family, there's an accumulation of her kids' things, remnants of her husband, just years of life layered throughout this space. Melanie came in with a great aesthetic and this warm palette that really spoke to the time and feel I wanted. There should be imperfections, there should be texture, and she captured it flawlessly."

But it wasn't all sunshine. "The house also needed to take that turn," Jones explains, "when the darkness enters and it starts to feel creepy – squeaky doors, creaky floors, drafty windows – and this house had all of that."

The combined talents of Burgess and Jones, says producer Dauberman, did the rest. "Michael Burgess paints such a beautiful picture," he notes, "and Melanie and her team gave him the ideal canvas to scare you with what you can't see. When you walked onto that set, you felt like you were in somebody's actual home. But when the light goes out, you find yourself wondering what might be lurking in every dark corner, waiting to pounce. The house needed to tell the story, and they managed to make it feel lived in, real, safe…but also terrifying."

The pervading sense that the house was haunted may have helped as well. "The owner believed there was something there and, by the end of the shoot, pretty much the whole crew was convinced of it," Chaves offers. "We did have some odd occurrences: people heard whispers, things moving around. And even though I was the first one to say these things couldn't be real, I was also the first one to be like, 'I think something's in there!'"

On a hot summer day, the home's spectral occupant made itself known. "We were filming in the kitchen, and it was just sweltering inside," he remembers. "Suddenly we feel this cold chill come through the house – and not just a breeze; this was an arctic blast. So, all of us are completely creeped out. It's dead quiet. Then a buddy turns to me and says, 'We're not alone,'" he laughs. "So, yeah, haunted…"

Cruz brought many of his own props to his performance as the curandero, including a black tourmaline bracelet he'd acquired for his own spiritual protection. And, as it turned out, he would it need it. "We were filming Rafael's first confrontation with La Llorona, when you see her in all her glory for the first time," Cruz recounts. "And all of a sudden, this bracelet just blew off my hand. Beads go flying everywhere. Chaves says, 'What the hell was that?' We all scramble to pick up the beads…and three of them had been split in half. This was a well-made bracelet, these are hard beads. I didn't touch anything, didn't snag it. It was the energy in the scene."

To stage Rafael's climactic team-up with Anna's family, one of the earliest and most important areas of research for all creative leads was the indigenous healing arts of curanderismo, which comes into serious play in the battle. For Chaves, the many curanderos and curanderas who opened their shops to him revealed to the L.A. native a vital piece of hometown culture he'd never known much about. "If you live in Los Angeles, curanderos are everywhere," he says. "And everyone we spoke to was wonderful and so open with us in talking about their backgrounds, their beliefs, the experiences they'd had. We even asked them how they would deal with La Llorona. They definitely helped inspire and shape Rafael as a character and Raymond's performance as well."

For Cruz, who dove into their world as far as they would let him go, it was clearly time wellspent. "I handle a tremendous amount of props in this movie, and each one is very specific in terms of what it does and how it's used – the Bible, the cross, the rosary, the sage, the palo santo, the eggs, the fire tree seeds. We want the audience to feel like the fight is real. These items are from Rafael's personal arsenal for battling this dark presence, so everything had to be right."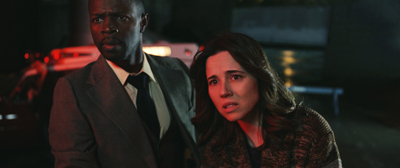 Summoning La Llorona

Of the ensemble of characters populating the film, perhaps the most critical was also the most challenging to cast. "As James says, you're only as good as your monster," says Gladstone. "You can have the greatest actors of all time in the film but if La Llorona wasn't worthy of this centuries-old tale, you don't have a movie."

What they didn't know was that she was waiting to be found in the audition tapes they already had. Marisol Ramirez read for the role that ultimately went to Velasquez, but it was clear upon their second look who she was born to play. "There was a wildness about Marisol's performance that just took our breath away," Chaves remembers. "She was auditioning to play Patricia, but the darkness and animal ferocity she brought to it was pure La Llorona."

In spite of the three-hour makeup and hair sessions twice a day, for Ramirez, the role was a dream fulfilled. "I've always wanted to play the object of fear in a scary movie," she says. "But being asked to embody this famous legend we all grew up with was a dream on a whole other level."

La Llorona came to life through Ramirez's performance combined with layers of collaboration between multiple disciplines and departments to build the monster we see on screen. And key to that effort was special effects make-up artist Gage Munster.

For Chaves, who once aspired to master the art, collaborating on the monster design with Munster and Wan was one of the highlights of a shoot packed with highlights. "I was geeking out the whole time," he confesses. "Gage is a true artist, James is an iconic monster-maker, and we had a phenomenal hair and make-up team. To get to be part of this collaboration was a rare privilege and just a master class."

But guiding their hand was an abiding respect for the place this particular monster holds in the hearts of many. "This is a sacred story," the director continues. "People who grew up with La Llorona have their version of what she should look like. And to people who didn't, we're adding a whole new monster to the horror movie lexicon. None of us took any of it lightly – we hope our vision for La Llorona will honor her roots while delivering a 21st-century monster icon."

Essential to the effort, of course, was Ramirez. The three-hour ritual of applying, and then removing, make-up, teeth, hands, hair extensions, gel, water and then contact lenses was an integral part of an experience she calls "intense, thrilling and incredibly evocative. Michael is wonderful, kind and supportive; my castmates were all awesome. The make-up and hair ritual was laborious at times but also deeply transformative. The last thing we put on were the contacts, and once you put them in, you really do get the sense that you're walking in a different world."

"And always with a smile on her face," Chaves offers. "Outside of that makeup, she's the loveliest, funniest, warmest person you could meet. But when she was on set – man, she was terrifying!"

One of the most memorable moments in the shoot occurred on Ramirez's first day. "We were filming in a largely Latino neighborhood in L.A., and kids were out trick or treating," she remembers. "I came out of my trailer in full costume just as this little kid got away from his mother and began to cross the street. There were cars coming so I jumped and grabbed him before he could get hurt. Everyone gasped and stopped dead in their tracks. Some of the kids screamed, and the boy's mom yelled out, ''La Llorona!'"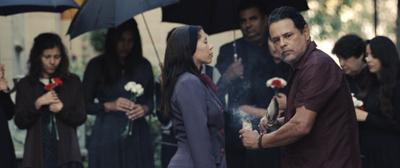 Critical to the effect was the weeping woman's dress. "La Llorona is the classic woman in white," says Chaves. "Her dress is very much ingrained in the iconography of her legend, and Megan Spatz showed so much vision in honoring the fleeting impression she leaves while creating something real and lasting for the screen."

Spatz appreciated the trust and freedom Chaves gave her to create, as well as the generous input of the filmmaking team. "All of us wanted it to feel timeless, so it was important to understand the full scope of how people experience La Llorona," says the costume designer. "I was deeply inspired by Latino culture, art and design, so the dress is a bit 'Frankeinsteined' from various references."

To achieve what Chaves describes as "centuries of age and river muck" that would cling to the dress from walking the rivers and waterways of her eternal hunt, Spatz drew inspiration from the underwater museum installations of artist Jason deCaires Taylor. "He created human sculptures that he then sunk in the ocean," she describes, "and let the region's indigenous sea life take it from there. So you have all these beautiful decaying structures encrusted with algae and coral, and the sense that they've been there for a long, long time."

The result, says Chaves, was "simple, traditional, classic, but conveys that threat that tells you something is seriously wrong with the woman who wears it."

And Ramirez was honored to stand in. Like millions of others, La Llorona lives on in her imagination. "I'm so proud to be part of a film that is bringing this story that many of us grew up with to audiences around the world," she says. "And I hope that those familiar with her legend will see their La Llorona onscreen."

Adds Velasquez, "La Llorona lives and breathes in our culture. To us, she's very real – and she's out there. What I love about this film is that it will give people who are just discovering this iconic figure the chance to encounter her in the safety of a movie theater."

"But if you see this movie," adds Cruz, "you want popcorn and candy? Fine. But bring a cross, bring some holy water, and if you've got a black tourmaline bracelet, bring that too. La Llorona has been scaring the bejeezus out of us all our lives. Now it's your turn. Be ready!" For Cardellini, the adrenaline rush alone is worth the risk. "If you like to be scared, I think this movie is going to be crazy fun, because once it starts scaring you, it doesn't let up – all the way to the end."

For Michael Chaves, that was the idea. "The Curse of the Weeping Woman" was not only the shot of a lifetime but an opportunity for the first-time feature director to make the kinds of movies he grew up with and still loves. "When you watch a horror movie, it activates this fight or flight instinct," he reflects. "Everyone is on high alert, but you have this moment of tension that just stretches on and on. And it doesn't always pay off…until you let your guard down. Then it just swoops in with ruthless, relentless scares.

"That's what I want the audience to experience – to be on the edge of your seat the whole time and then walk out of the movie smiling and exhilarated. That's why we go to these movies, and that's also what makes them so fun."


The Curse of the Weeping Woman
Release Date: April 18th, 2019