The Largest Group To Walk The Mother's Day Classic
Officer resident Kay Taylor is the epitome of a cancer warrior having herself fought and survived breast cancer. After watching beloved family members also suffer through cancer, the 63-year-old has decided to pay her contribution to cancer research by walking in this year's Mother's Day Classic on 12 May.

Kay is a resident at Lifestyle Officer, part of Lifestyle Communities, a company that has 13 residential communities for over 50s in and around Melbourne. This year Lifestyle Communities is gathering the largest group to have ever walked the iconic Mother's Day Classic to walk 'as one' for the alarming 53 women diagnosed with breast cancer every day in Australia*.

The Mother's Day Classic is one of Lifestyle Communities many charity efforts to raise funds for cancer, an initiative formed after losing one of the company's founding partners Dael Perlov to cancer.

Lifestyle Communities have 17 resort style communities for over 50's in and around Melbourne. Since the beginning their mission has always been to enable working, semi-retired and retired people over 50 to live an independent life of luxury at a truly affordable price. They achieve this by operating as land lease communities which is a very different model to retirement villages.


Interview with Kay Taylor
Question: Can you tell us about your upcoming walk to fight breast cancer?

Kay Taylor: This year Lifestyle Communities has gathered the largest group to walk the Mother's Day Classic in history in Melbourne and across all 17 communities we are now over 400 who are participating. I am excited about the upcoming walk especially as I will be doing it with others from my community, Lifestyle Officers, as well as some of my very close friends. The fact that we are raising money towards the fight against breast cancer was a big draw card for me having previously gone through it myself. I hope that this event will create a lot more awareness around this horrid disease and that we can work towards finding a cure.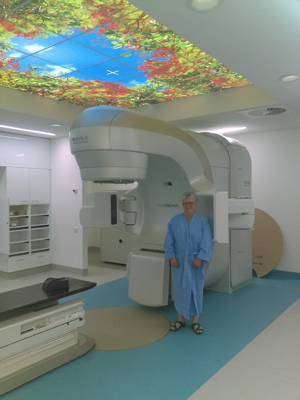 Question: How can other Australians get involved in this walk?

Kay Taylor: Hopefully awareness about the walk and its great cause encourages people to participate on the day. Although if people can't come on the day there is always the option of donating money for this charity event or one of the many others. For Lifestyle Communities Mother's Day Classic is just one of the many charity efforts we have throughout the year to raise funds for cancer. So even if not all of the Lifestyle Communities homeowners can come on the day, they always have the option to raise funds for cancer-based charities throughout the year.


Question: What message would you like to spread ahead of the 2019 Mother's Day Classic?

Kay Taylor: My message would be that prevention is easier than cure. I would urge every woman from an early age to be screened. Until a prevention is found I believe early detection is the key.


Question: How have you been preparing ahead of the 4km walk?

Kay Taylor: Personally, as far as preparation goes, I have been on a two-week holiday in our caravan with friends and walking around various places has given me a good base from which to launch on my 4km walk.


Question: What's a typical day like, for you currently?

Kay Taylor: Every day is different for me, my calendar is filled with family get togethers, minding my grandchildren and activities within my community at Lifestyle Officers, such as bowls and table tennis. Each of the communities offers a resort style living for anyone over 50 with luxury amenities such as a cinema, pool and a clubhouse so there is always plenty to do. We can also take part of a bunch of fun activities and programs through Lifestyle Communities' wellness program to help us keep our health in check, the Mother's Day Classic is one of them. But then there is of course always the dreaded doctor appointments.


Interview by Brooke Hunter