Jean Kittson's Family Link To Vision Loss
For Jean Kittson, one of Australia's most loved performers, the familial risks associated with age-related macular degeneration (AMD) – Australia's leading cause of blindness and severe vision loss – are startlingly real.

"In my family, I can see that AMD goes way back, generation after generation. Everyone thought it was just bad luck or a symptom of aging. But now we know. Now we have a name for it and now there are things you can do about it," Jean says.

Statistics released by Macular Disease Foundation Australia (MDFA), to mark Macula Month, which runs throughout May, show that while awareness of macular degeneration is relatively high (72 per cent), most people (63 per cent) are unaware having a parent or sibling with AMD carries a 50 per cent risk of diagnosis too.

As an Ambassador for MDFA and the prime carer for her aged parents, both blinded by macular disease, Jean knows she's in the high-risk category but is concerned others don't.

"If people don't know they're at risk, they won't be vigilant about regular macula checks; they won't know the warning signs and they won't make those diet and lifestyle changes that are proven to delay onset and progression of AMD," Jean says.

"We need to start a conversation with our loved ones: If there's AMD in the family, you're at risk. If you're over 50, you're at risk. If you're a smoker, you're at risk. There's no cure for AMD, but for some forms of the disease there are effective treatments that can save your sight, if you act early."

Approximately 8.5 million Australians are at risk of macular disease. AMD – a painless, progressive eye disease that destroys central vision – is the most common macular disease, accounting for 50 per cent of all cases of blindness and severe vision loss in Australia.

Jean speaks candidly of the profound impact macular disease has had on her family.

"I see my parents' courage in the face of losing their sight and that really affects me emotionally. Every decision has to be made in the context of the fact that my parents can't see," Jean says.

"My mother lost her sight to AMD while my father has macular dystrophy. He has some sight, but it is diminishing rapidly. He has been mum's primary carer for 30 years, but recently that has changed. He's exhausted. His own health has diminished. I don't want them to be depressed and fearful at the end of their lives."

"Outsourcing care doesn't feel right but what can I do? I would really love to just move in and be with them until the end of their lives, but that's not possible. I'm still working. I have my own family."

"I visit a lot but when I do, I feel I'm doing a health check or housework. Often though, I think the best use of my time would be just to sit. There's never enough time to just sit and reminisce and laugh. End of life is hard but it is made harder by macular disease."

National Helpline: 1800 111 709
www.mdfoundation.com.au


Interview with Jean Kittson
Question: What message do you hope to spread, this Macula Month?

Jean Kittson: Macula Month calls on Australians to understand the risk and symptoms of age-related macular degeneration (AMD) – including your family history of AMD. If you have a direct family member (parent or sibling) with the disease, your risk of diagnosis is 50 per cent.

If you're over 50 years of age, have an eye examination and macula check every two years (every year if over 65), or advised by your eye health professional.
Maintain an eye-healthy diet and lifestyle.

Contact MDFA for on 1800 111 709 and request a free AMSLER Grid to assist in self-monitoring your sight at home in between visits to your eye health professional.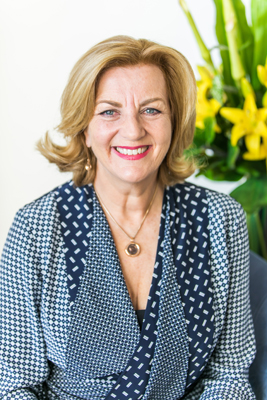 Question: What originally inspired you to be an ambassador for the Macular Disease Foundation Australia (MDFA)?

Jean Kittson: Due to my family history, I live with an increased risk of macular disease.

Mum was diagnosed with AMD in her 50's, which is particularly early for AMD. She's in her 90s now – so she has very little sight remaining. Dad has macular dystrophy and his vision loss is now quite substantial too. So many pleasures in their life have been restricted.

I remember the day my mother Elaine told the family she was losing her sight. She had been to an ophthalmologist because she was having trouble with her vision. In particular the white lines on the road had become wavy.

She wasn't told what her vision problem was, only that she would go blind one day and there was nothing she could do about it. Then she was sent home. Without an understanding of her eye condition it was impossible for her or her family to help prepare for the future.

I am keenly aware that along with age, family history puts you at risk. I have a 50 per cent chance of getting AMD. I care deeply about my family and the possibility of my children getting the disease.

I hope that one day, with enough support for research, we will have a cure for this disease. That's why I was inspired to be an Ambassador for MDFA.

The MDFA makes a huge difference to those living with macular disease and their families – the staff on the National Helpline are warm, understanding and informed. They provide invaluable information and great support.


Question: How do you hope to use your experience to spread awareness for Macula Month?

Jean Kittson: Fitting family, work and caring for my very elderly parents – can be challenging. Mind you, I'm just one of many in this 'sandwich' situation, where we are often doing more for other family members than we expected at this age. However I am lucky, I don't do it alone, my own family is very supportive.

In many ways, I do see my responsibilities as a blessing –being able to care for and be with my parents who have given me so much love and support over the years. It is not a burden, it is a privilege - both to give back and be there for them at the end of their lives.

But it is hard for them and it can be isolating. Vision loss from macular disease impacts on every decision made about my parents' welfare. There are many others living with, or caring for, people with vision loss from AMD and I want them to know they're not alone there is support available from MDFA and that this support can make a world of difference.

By speaking about my family's experiences, the strong family history risk of AMD, and that early action could save their sight, I hope that people are encouraged to have a family conversation about eye health. And equally important, that people in the higher risk groups – those over 50 and those with a family history of AMD – head to their optometrist and ask for a comprehensive eye examination which includes a check of the macula.


Question: What are the signs we need to look for, in our own families, of Macular Disease?

Jean Kittson: You may not experience the symptoms of macular disease until it is quite advanced, but early signs of the disease can be picked up by a comprehensive eye examination – so don't wait until you experience vision symptoms.

But the symptoms of AMD are:
Difficulty in reading or doing any other activity that requires fine vision;
Distortion, where straight lines appear wavy or bent;
Problems distinguishing faces;
Dark patches appearing in the centre of your vision.

If you're looking after someone who is elderly, some of the signs that a person might not be seeing well include falling or tripping frequently; holding a book or newspaper very close to their face; not looking straight at you – they might look slightly to the side of your face; not wanting to join in group activities that require use of vision (bingo, scrabble, cards); reduced care with personal grooming and being frustrated, angry, anxious or depressed.


Question: How can Australians support Macula Month?

Jean Kittson: The most important thing is to have your eyes checked regularly by an optometrist, particularly if you're over 50 years of age. It's also really important to start the conversation about eye health in your family and learn about your family history. Together you can make lifestyle and diet changes that can help keep your eyes healthy and reduce your risk of vision loss.


Interview by Brooke Hunter