Nutritionist Jessica Sepels Secret Weapon To A Good Night's Sleep
Created by Jessica Sepel, clinical nutritionist, founder of JSHealth and best-selling health author, the AM + PM vitamins are formulated using carefully sourced ingredients – including folate, vitamin B12 and vitamin C – that have been traditionally used in Western herbal medicine to tackle common health concerns.

About The All-In-One New Multi: 24/7 Wellness

1. Tackles common health concerns: As a nutritionist, I see people complain of the same symptoms over and over: lack of energy, low immune function, stress, poor sleep and anxiety. I felt I had to create one simple formula that could tackle it all in one.

2. Contains a therapeutic dose: The ingredients placed in the formula contain a therapeutic dose, meaning they are designed to work effectively for good results. Most multi vitamins do not contain therapeutic doses of nutrients or minerals.

3. Contains pure ingredients: I have placed ingredients into the formula that I have had a lot of positive experience with during my time working in a clinic as a nutritionist.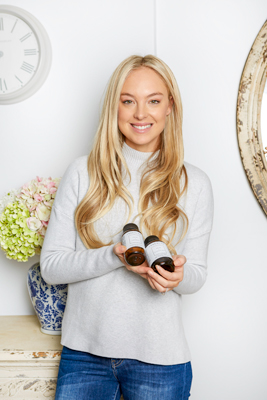 4. A foundation for health: You can take this formula to promote overall wellbeing. You can also take the other JSHealth vitamins with it.

5. Boosts energy and performance: The formula is great for a corporate worker or hard-working student who are stressed, anxious and need extra energy to perform.

6. Aids sleep: Assists people who struggle with sleep issues, due to their stressful and chaotic lives.

7. Vitamins made simple: Don't know which supplements to take? This formula is designed for overall health and eliminates any confusion.

8. Easy to consume: Take one in the morning and one at night – that's it! They're perfect for a busy person who doesn't have time to take multiple supplements a day.

Product does not contain: animal products, aspartame, bee pollen, crustacea, dairy, egg, fish, gluten, lactose, peanuts, sesame, soy, sugars, sulphites, tree nuts, wheat, and yeast.
Store below 25°C in a dry place away from direct heat and sunlight. Do not use if tamper seal is broken or missing.

Review: The JSHealth AM + PM vitamins are fantastic; I've noticed a huge difference when I take the PM vitamin. Not long after having the PM supplement I feel so calm and relaxed. I don't have any problems sleeping but relaxing into the night has been a game changer, for me.
- Brooke Hunter