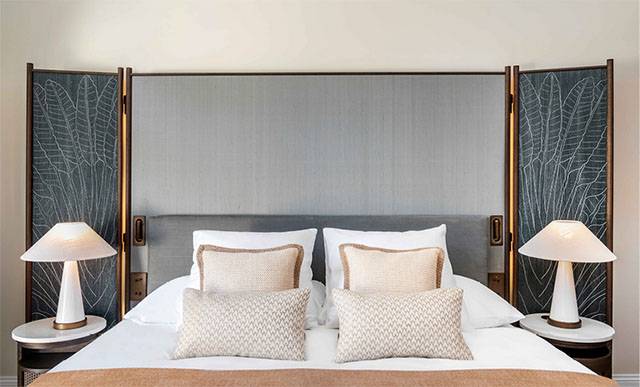 Situated in the vibrant Seefeld district of Zurich, opposite the world-renowned opera house and overlooking the idyllic shores of Lake Zurich, sits the exquisite Hotel Ambassador, recently renovated by interior designer Ina Rinderknecht.
With an expertise in hospitality design, Ina Rinderknecht was entrusted with the redesign of the hotel's bedrooms, bathrooms, lobby, restaurant and bar. Her décor has helped to transform the small luxury destination into a unique boutique hotel, that perfectly combines practicality with blissful comfort.
The vision was to create a landmark hotel that would exude the cosmopolitan spirit of Zurich. The interior was inspired by styles from the turn of the century; adorned with historical yet timeless design elements that make it a sanctuary of luxury and opulence for its guests.