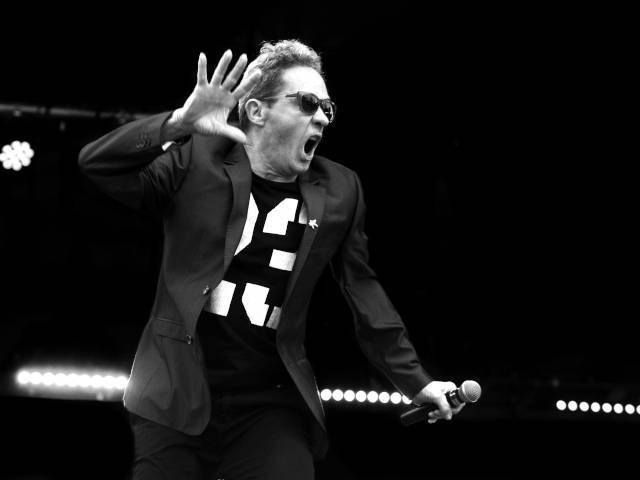 Rock royalty headline Hawkesbury Flood Relief Concert
Aussie rock royalty will headline the Hawkesbury Flood Relief Concert on June 6 in Windsor NSW.

Starring Shannon Noll, Dragon, Thirsty Merc, Eurogliders, Mark Gable from Choirboys, Jason Singh from Taxiride, Imogen Clark, and Kate DeAraugo with more to be announced and hosted by Ian "Dicko" Dickson and "The Duck", organisers are ensuring all proceeds go to those affected by the floods.

Held in Governor Phillip Park, performers and audience members will be beside the beautiful Hawkesbury River that caused so much destruction only months earlier.

Organisers Dave Wilkins and Jarryd Faint, of Dinner By The River, want to help their fellow Hawkesbury residents who have suffered bushfires, COVID-19 effects and now the one-in-50-year flood.

Hawkesbury City Council and Hawkesbury LAC support the Hawkesbury Flood Relief Concert with all the profits from ticket sales, sponsorship and donations given to Rotary Australia World Community Service (RAWCS) to allocate to those who have been impacted.

Organisers brought Rotary on board to ensure the money went to those directly affected by the floods, following the issues that were associated with the distribution of funds from some bushfire relief efforts.

Rotary CEO Andrew Woodward confirmed that all available funds raised from the concert will be directed to the community using the Rotary clubs in the region and using their proven track record of supporting disaster affected communities, including transparent allocation of where the funds will be going and who the funds are going to help.

Dinner By The River is also going to give up to 500 tickets to those affected by flooding in the Hawkesbury area. So if you were directly affected, or part of the Hawkesbury SES, RFS or first responders, please log onto www.dinnerbytheriver.com for details.

Dave and Jarryd are ensuring full transparency and will be paying the artists, crew and suppliers, as the entertainment and event industry has been crippled by COVID-19 shutdowns. In this way, the event will also breathe life into these industries.

The music industry has come to the rescue once again, with everyone involved being generous in the spirit of the event.

The event will follow NSW health guidelines and Covid 19 Protocols.

Venue: Governor Phillip Park, Windsor
Date: Sunday, June 6
Gates open: 12noon
Close: 9.30pm
Tickets via: www.dinnerbytheriver.com
Donations can be given via the ticket link
Strictly over 18s event.